Are you a healthcare professional?
To access our prescription products section, you need to be a member of the healthcare profession because the materials in this area of our website are specifically prepared for that audience only.
Please click on the appropriate button below to confirm that you are a healthcare professional.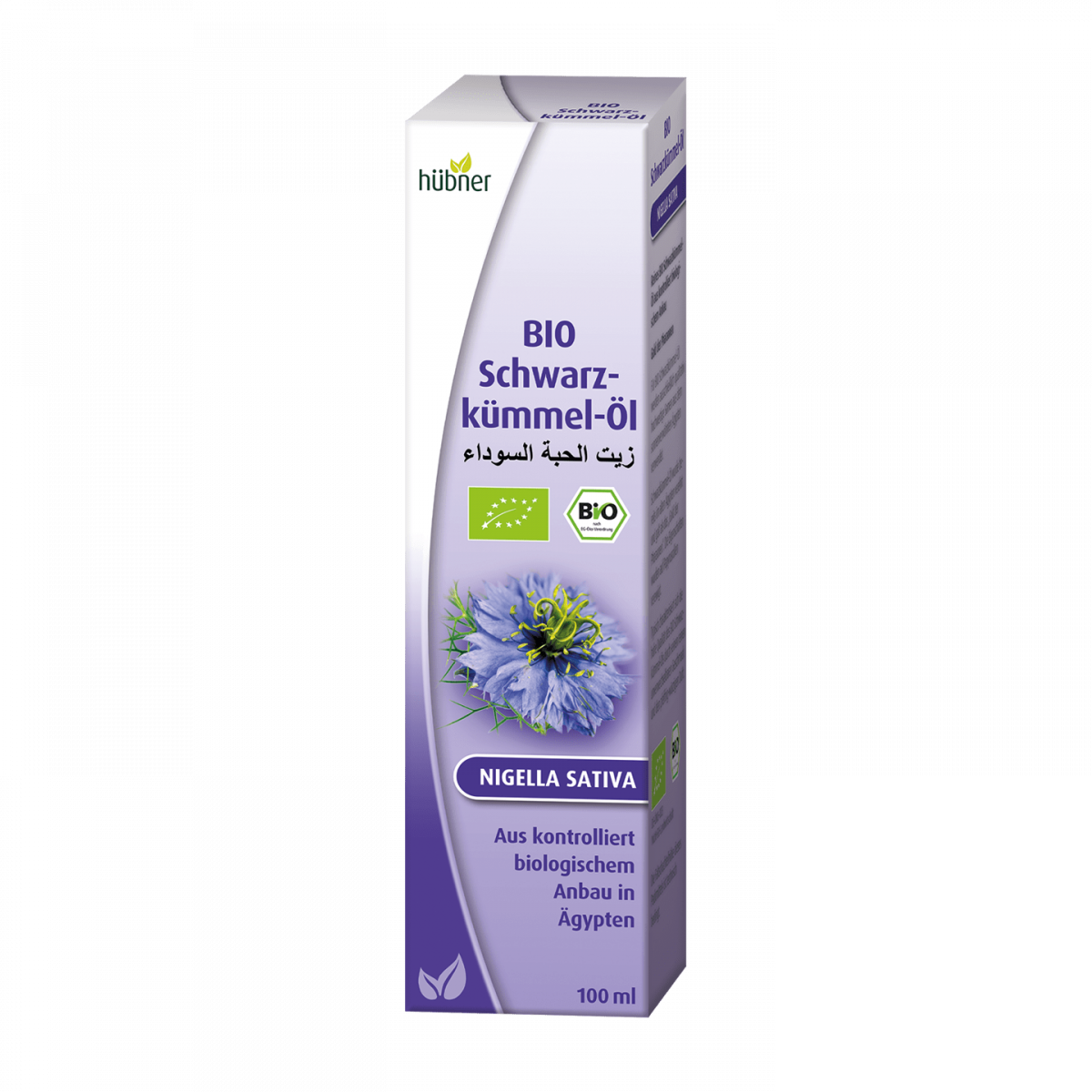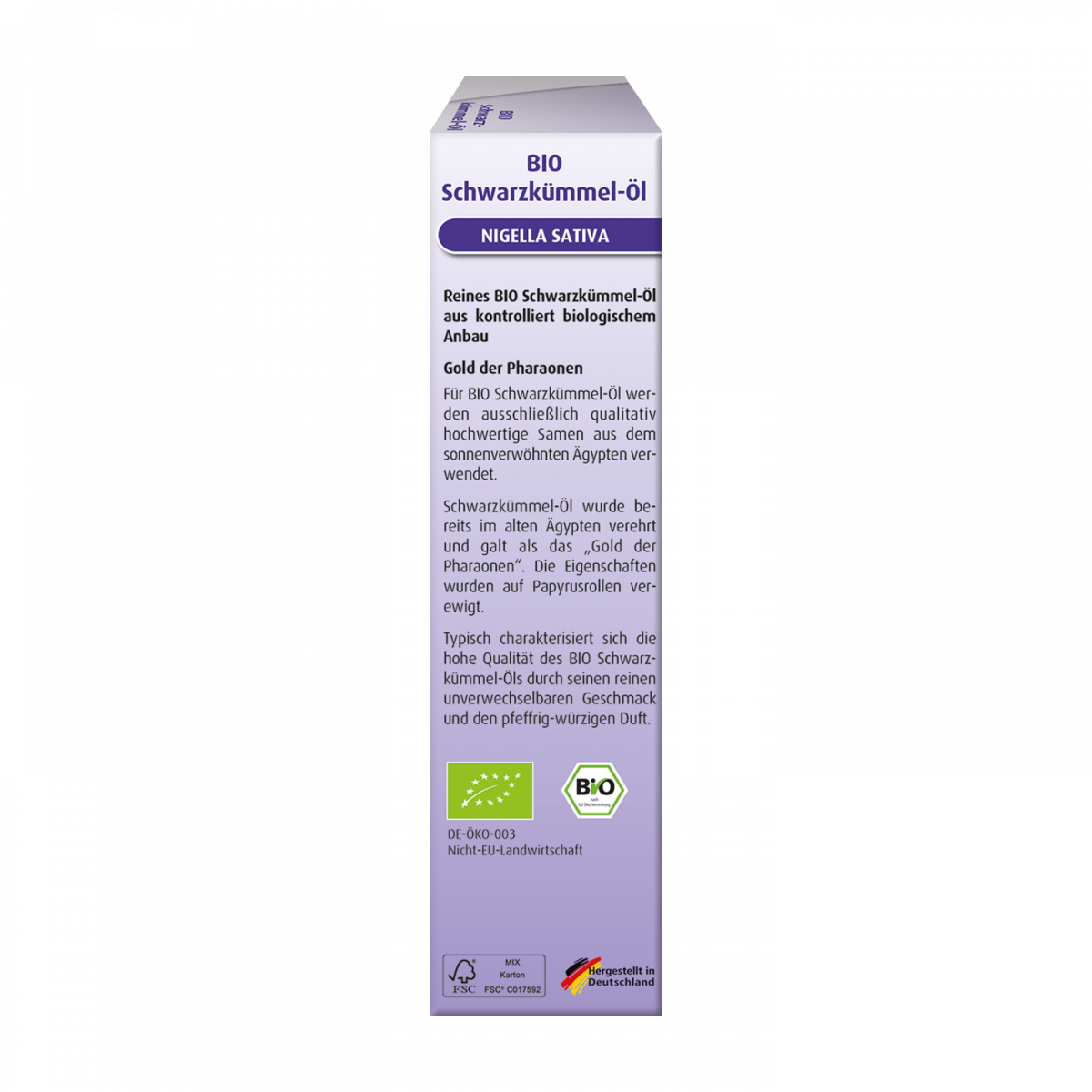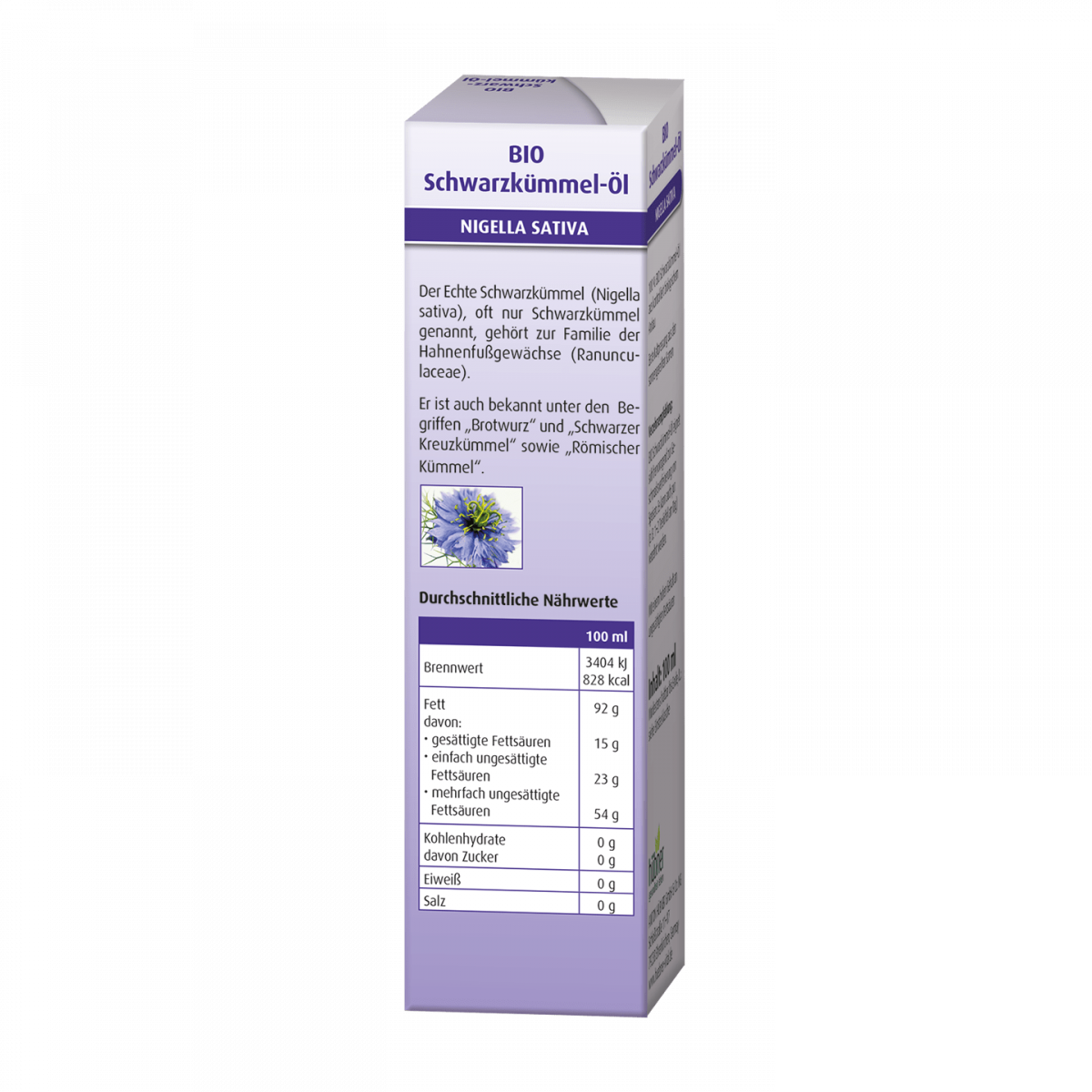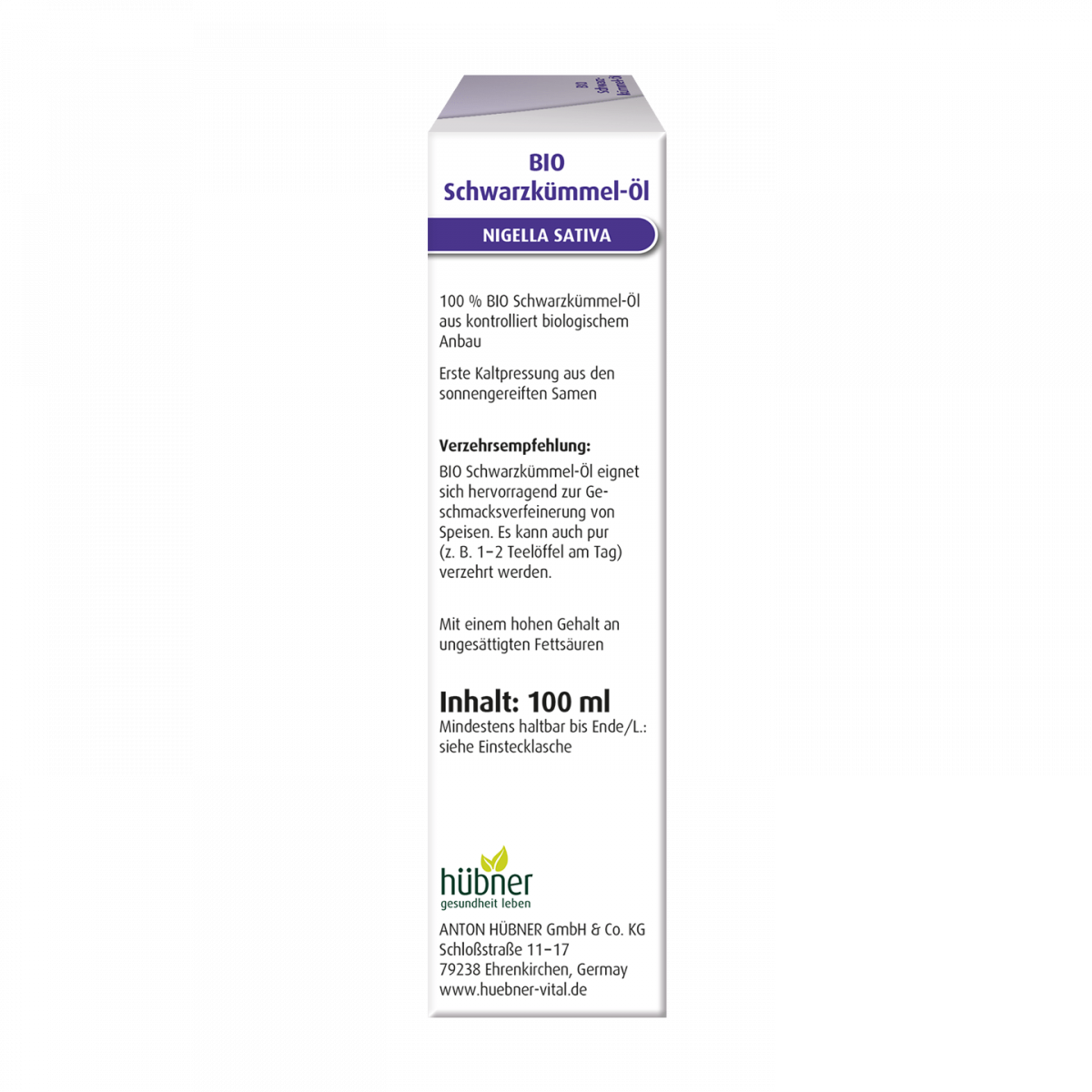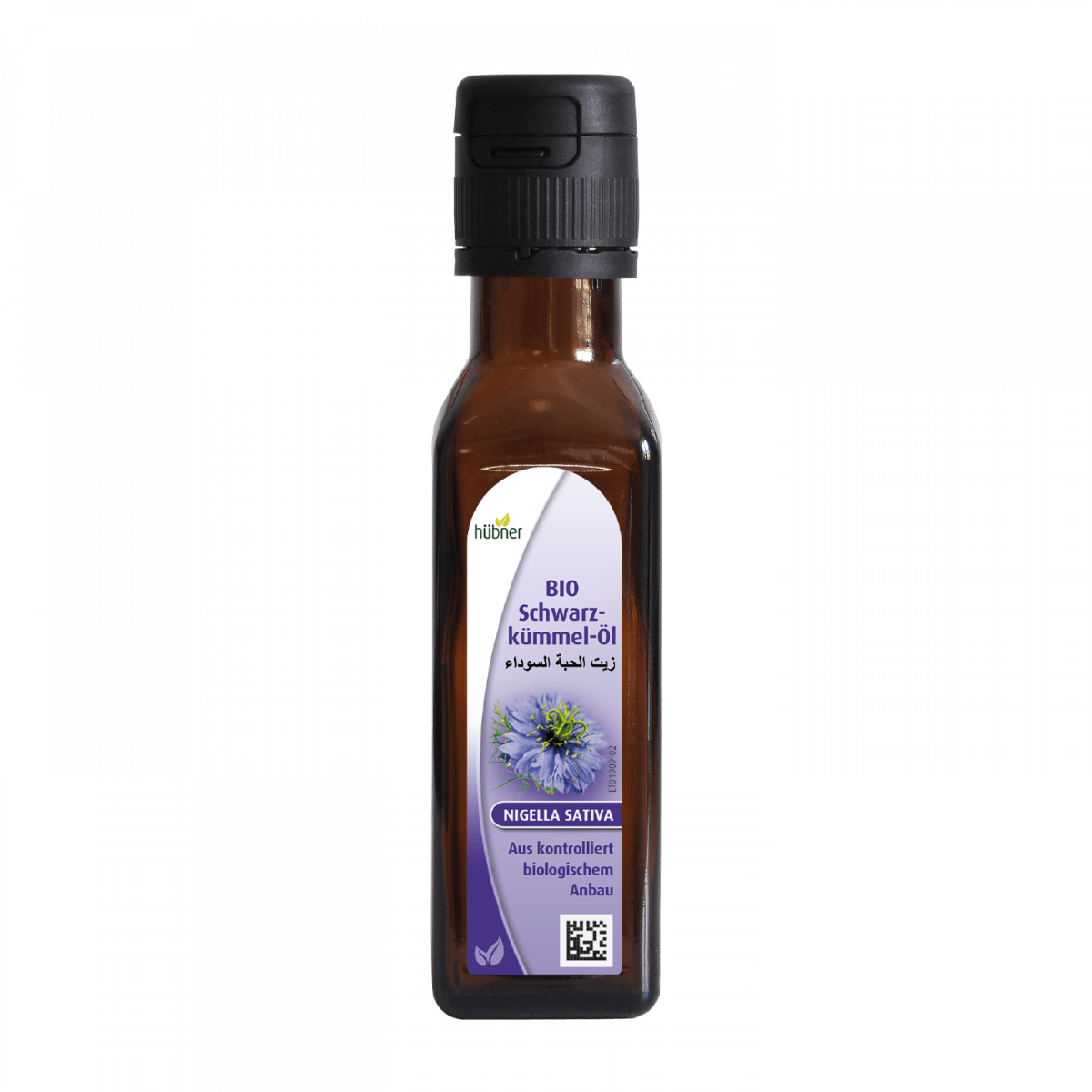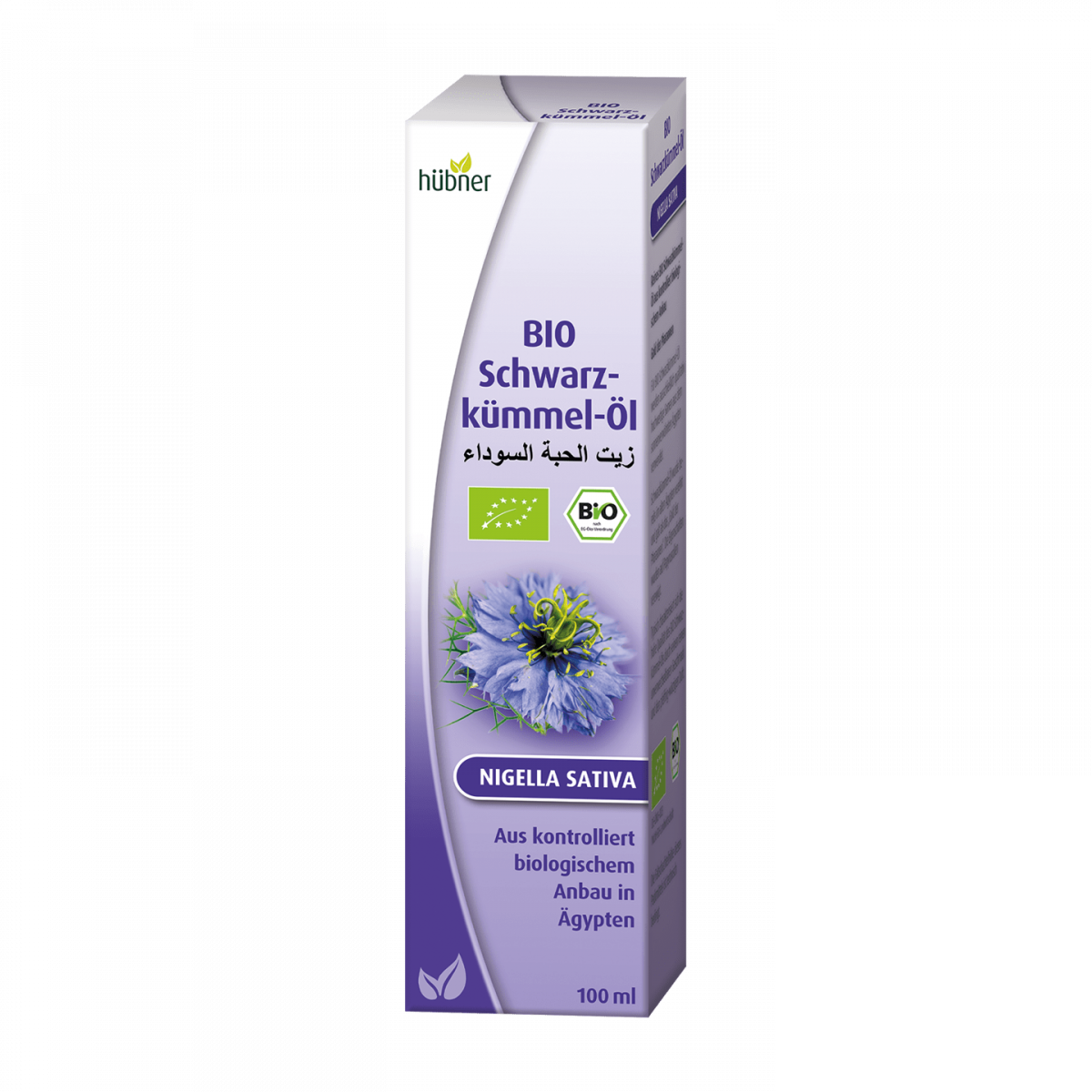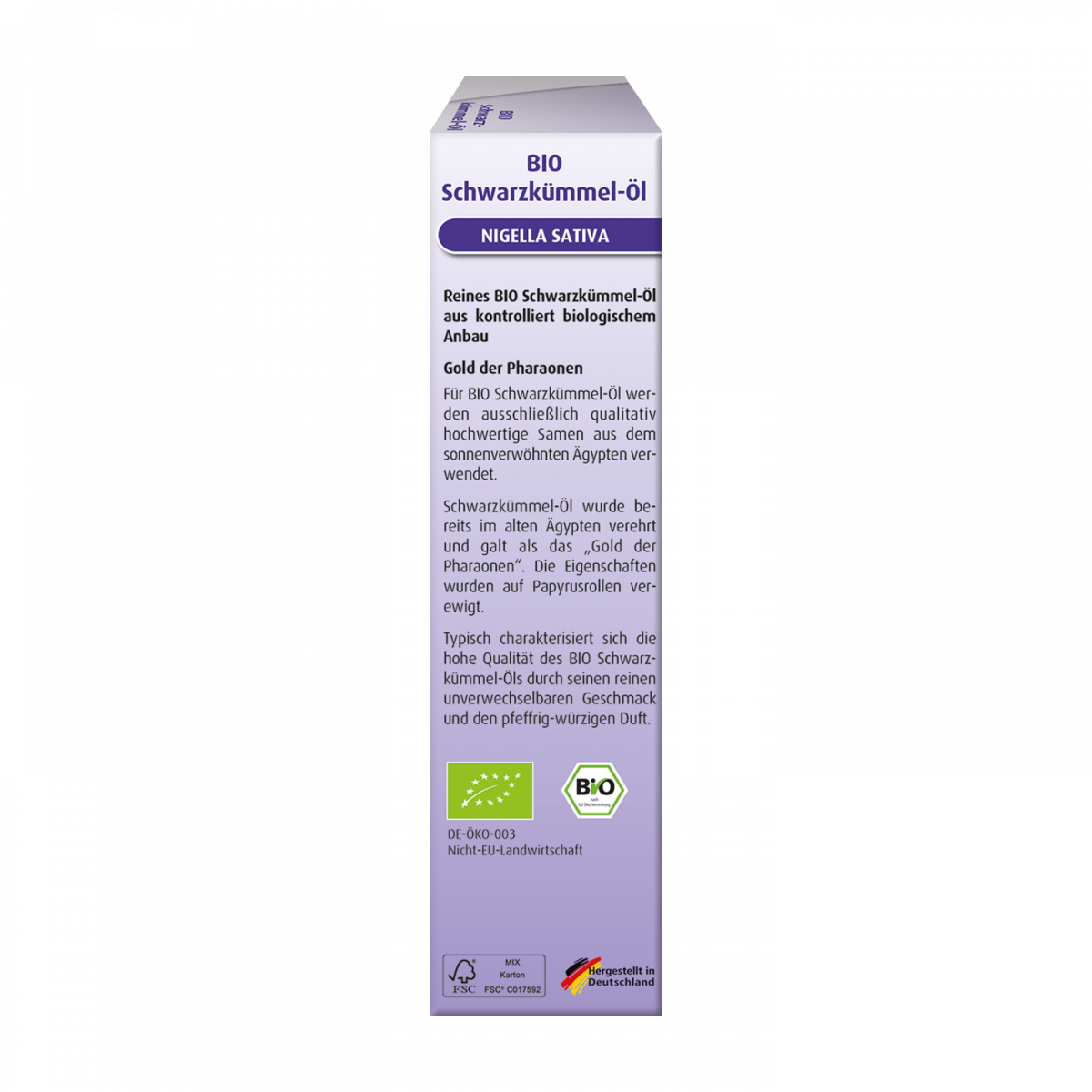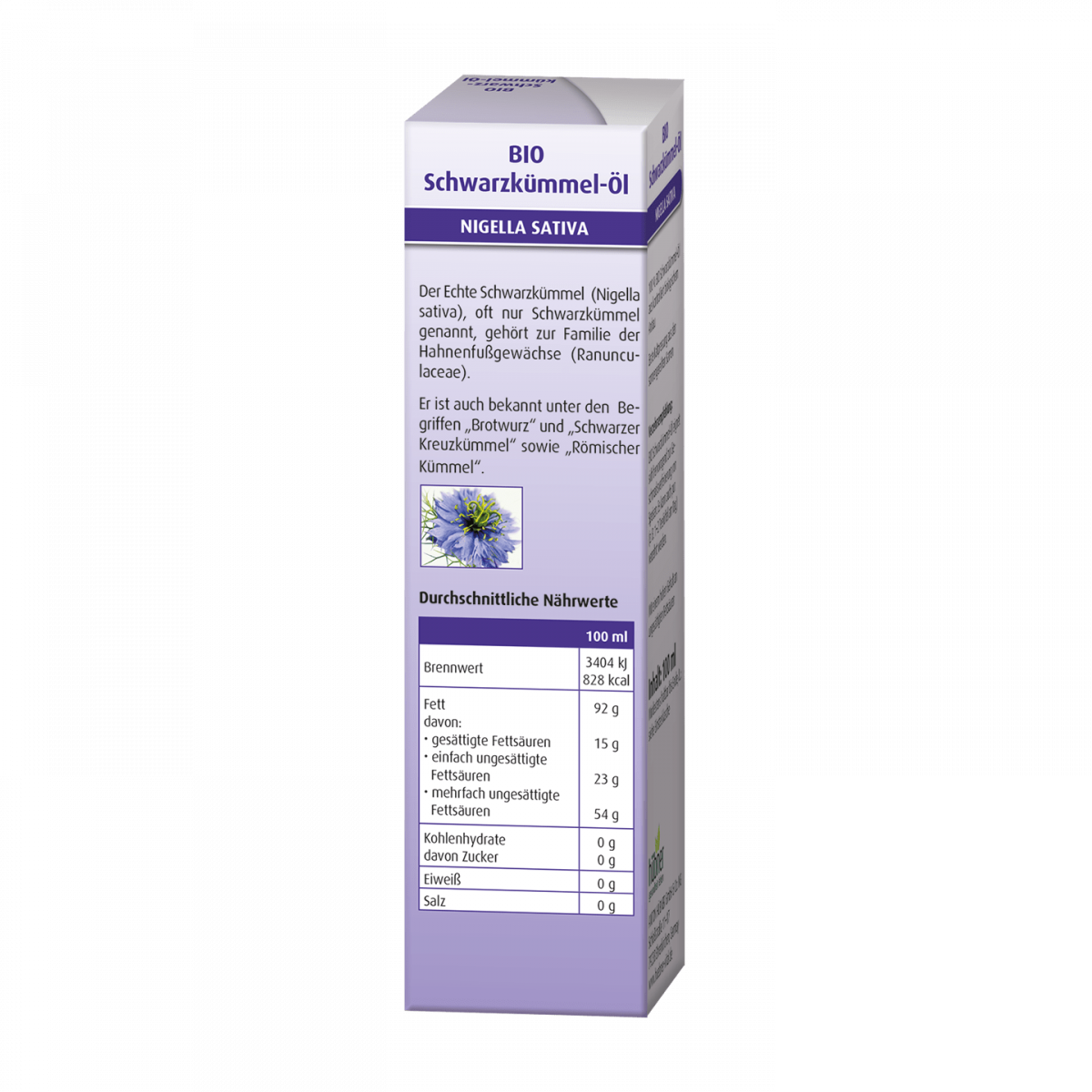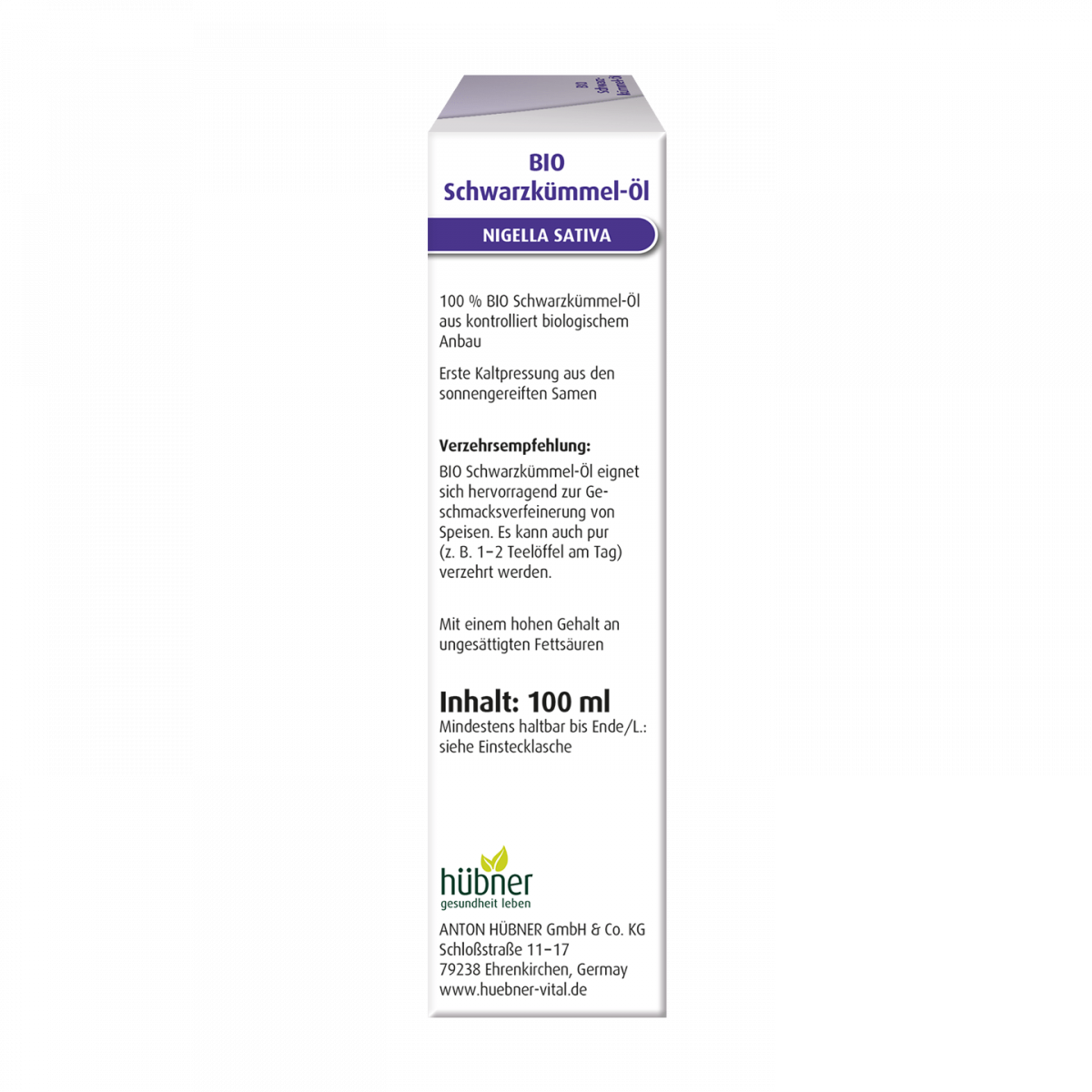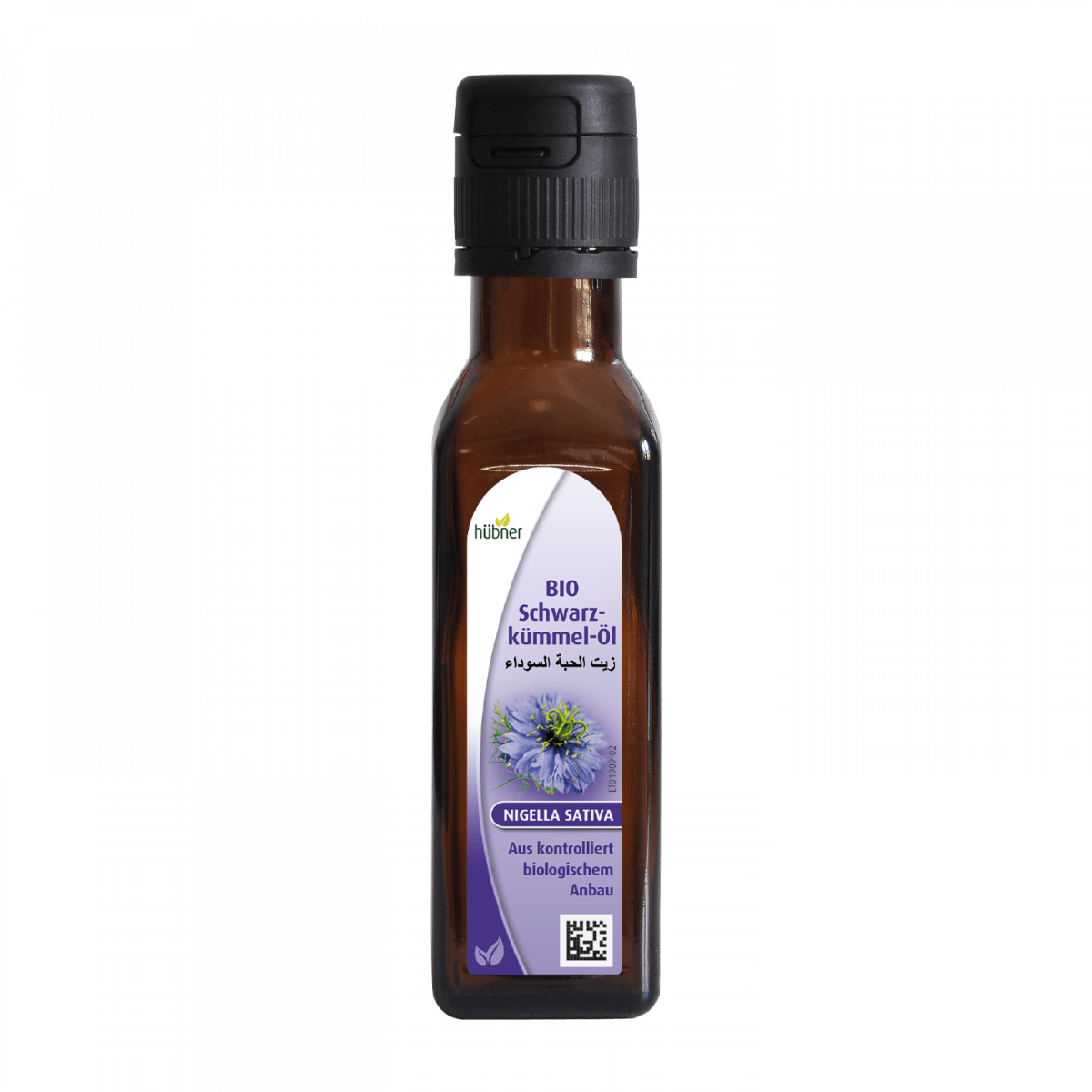 pure organic black cumin oil; from controlled organic cultivation
food; first cold pressing from the sun-ripened seeds
with a high content of unsaturated fatty acids; Gluten free - lactose free - yeast free – vegan
Product features
---
Pure organic black cumin oil from controlled organic cultivation-Gold of the Pharaohs

For organic black cumin oil, only high quality seeds from sun-blessed Egypt are used. Black cumin oil was already revered in ancient Egypt and was considered the "gold of the pharaohs". Its properties were immortalised on papyrus rolls. Genuine black cumin (Nigella sativa), often called just black cumin, belongs to the buttercup family (Ranunculaceae). It is also known under the terms "breadroot" and "black cumin" as well as "Roman cumin".

Typically, the high quality of organic black cumin oil is characterised by its pure unmistakable taste and peppery, spicy aroma.

Product data
---
Organic black cumin oil is excellent for refining the taste of food. It can also be consumed pure (e.g. 1-2 teaspoons a day). With a high content of unsaturated fatty acids