Are you a healthcare professional?
To access our prescription products section, you need to be a member of the healthcare profession because the materials in this area of our website are specifically prepared for that audience only.
Please click on the appropriate button below to confirm that you are a healthcare professional.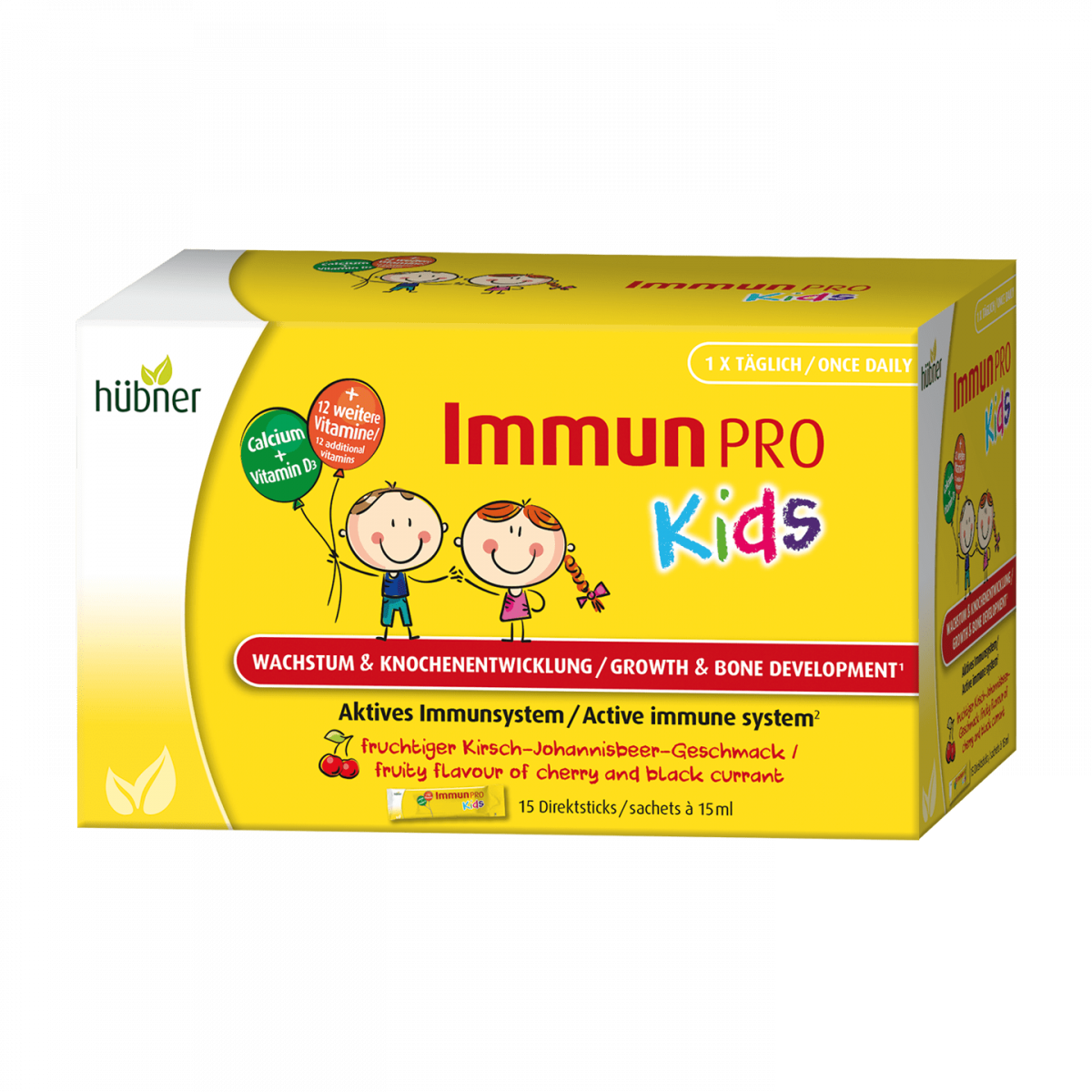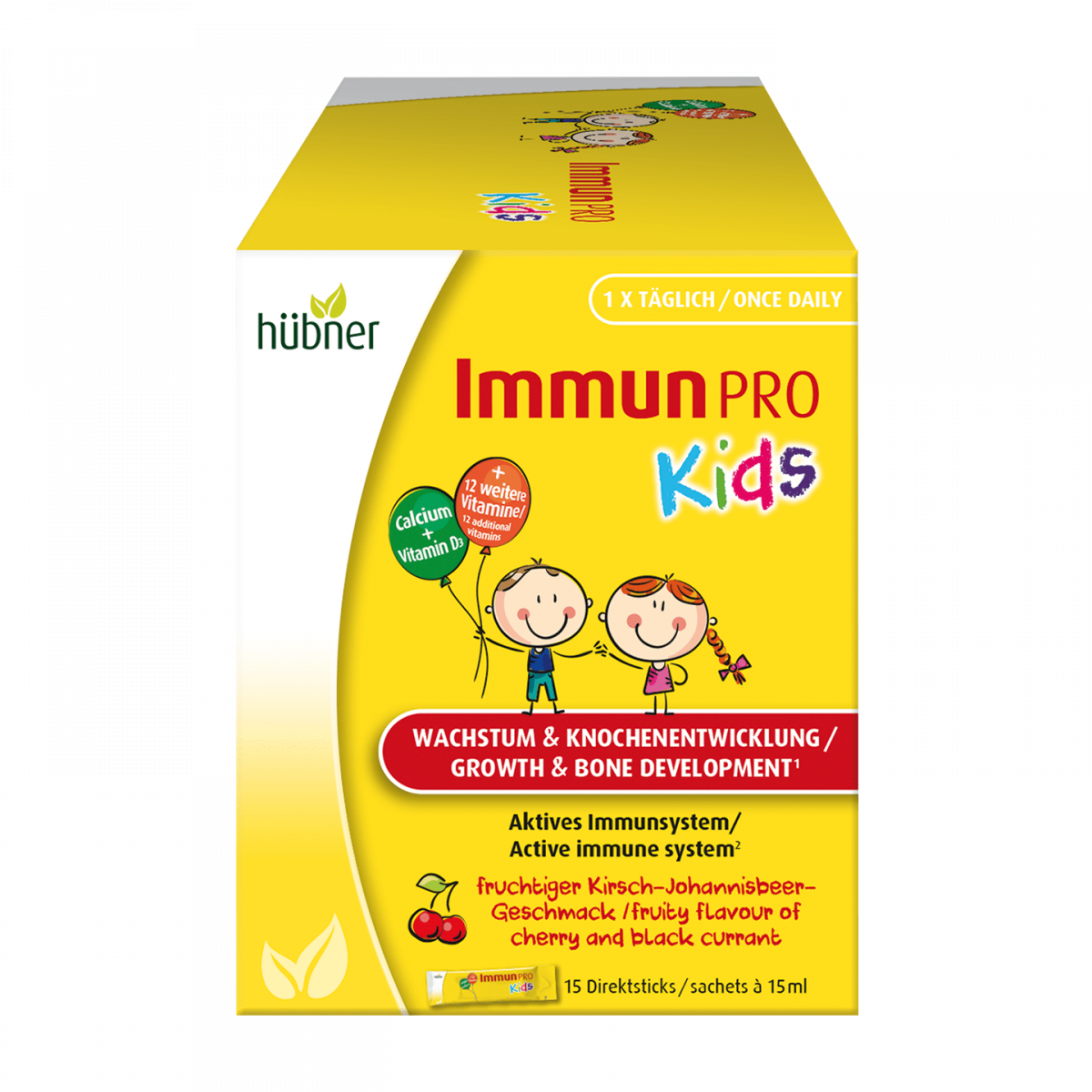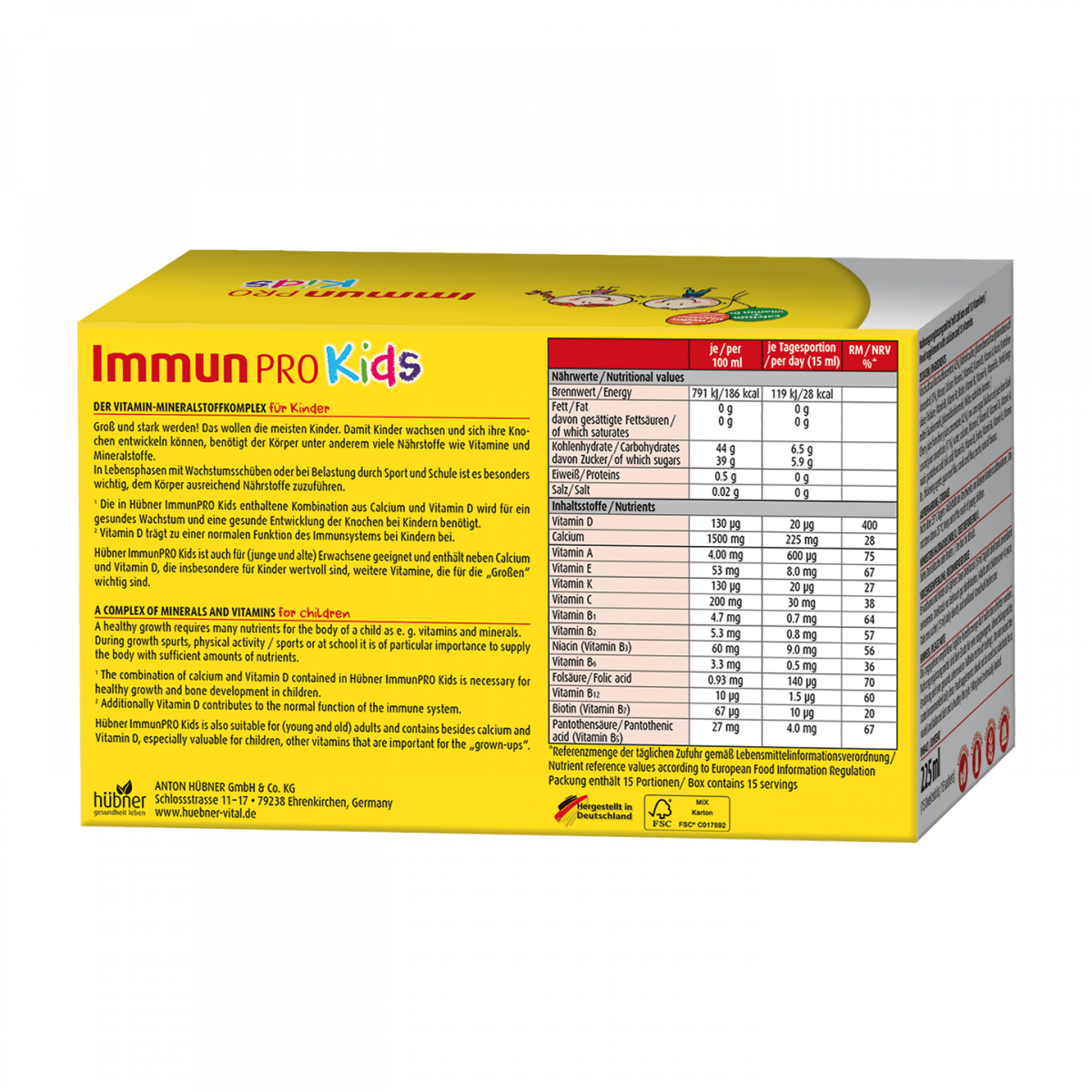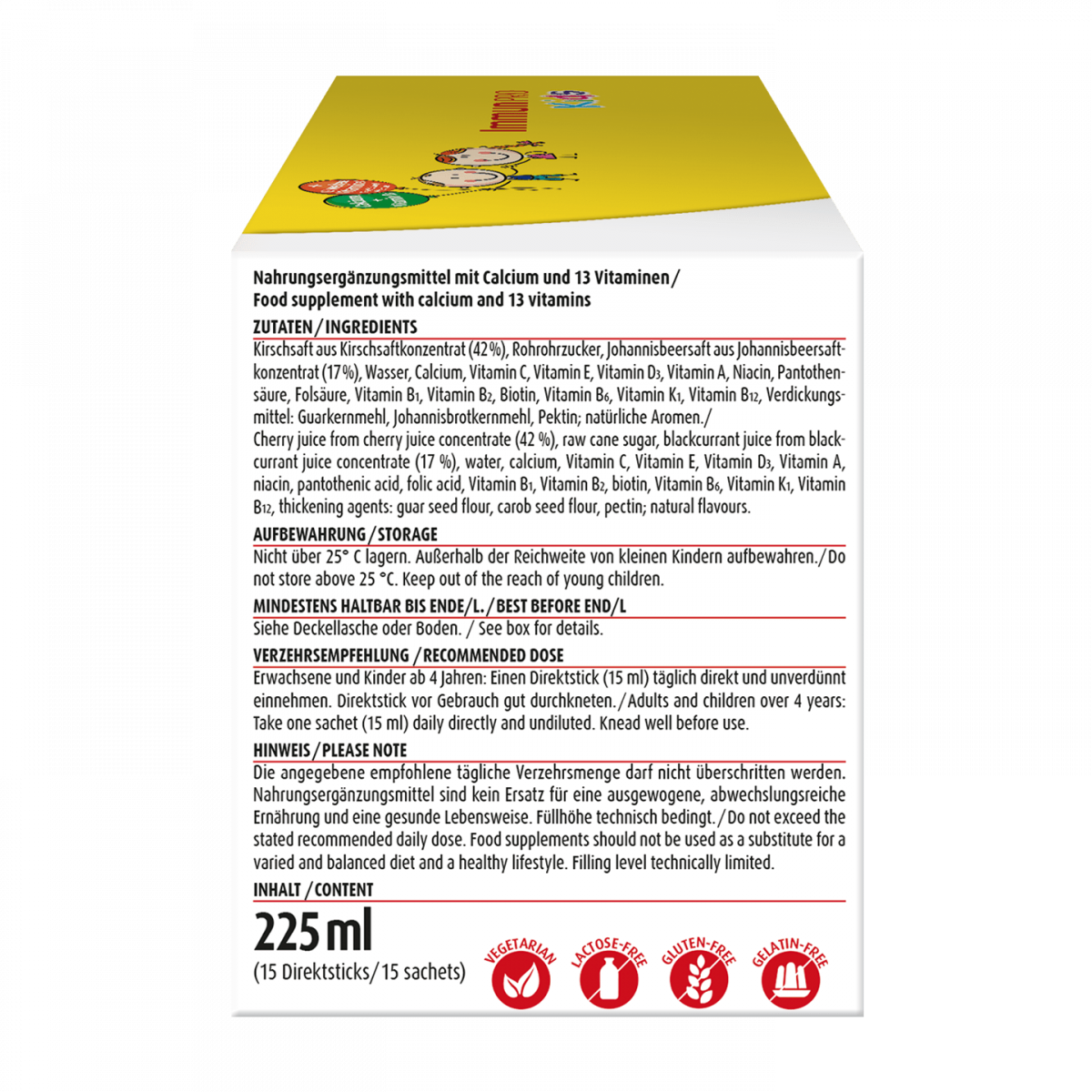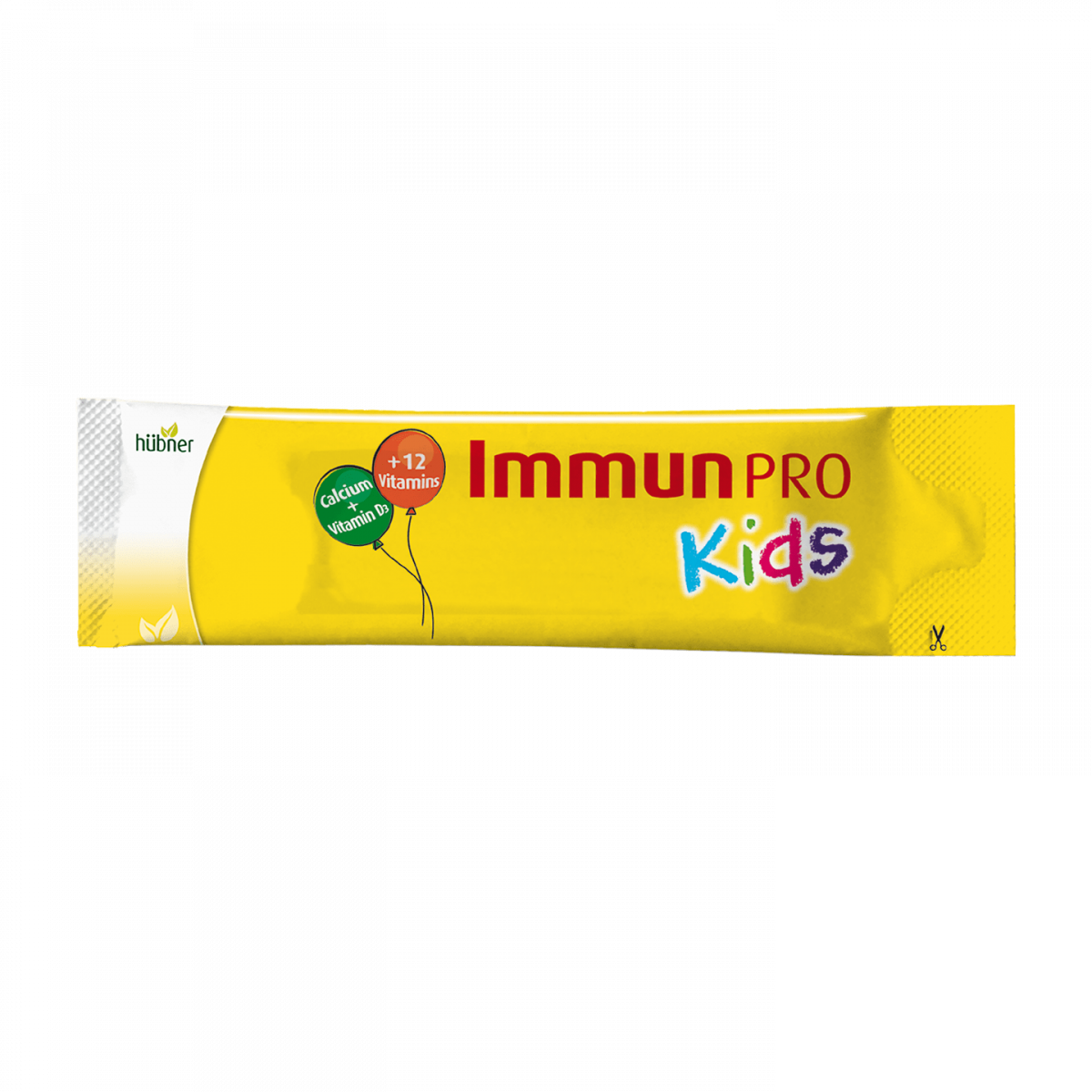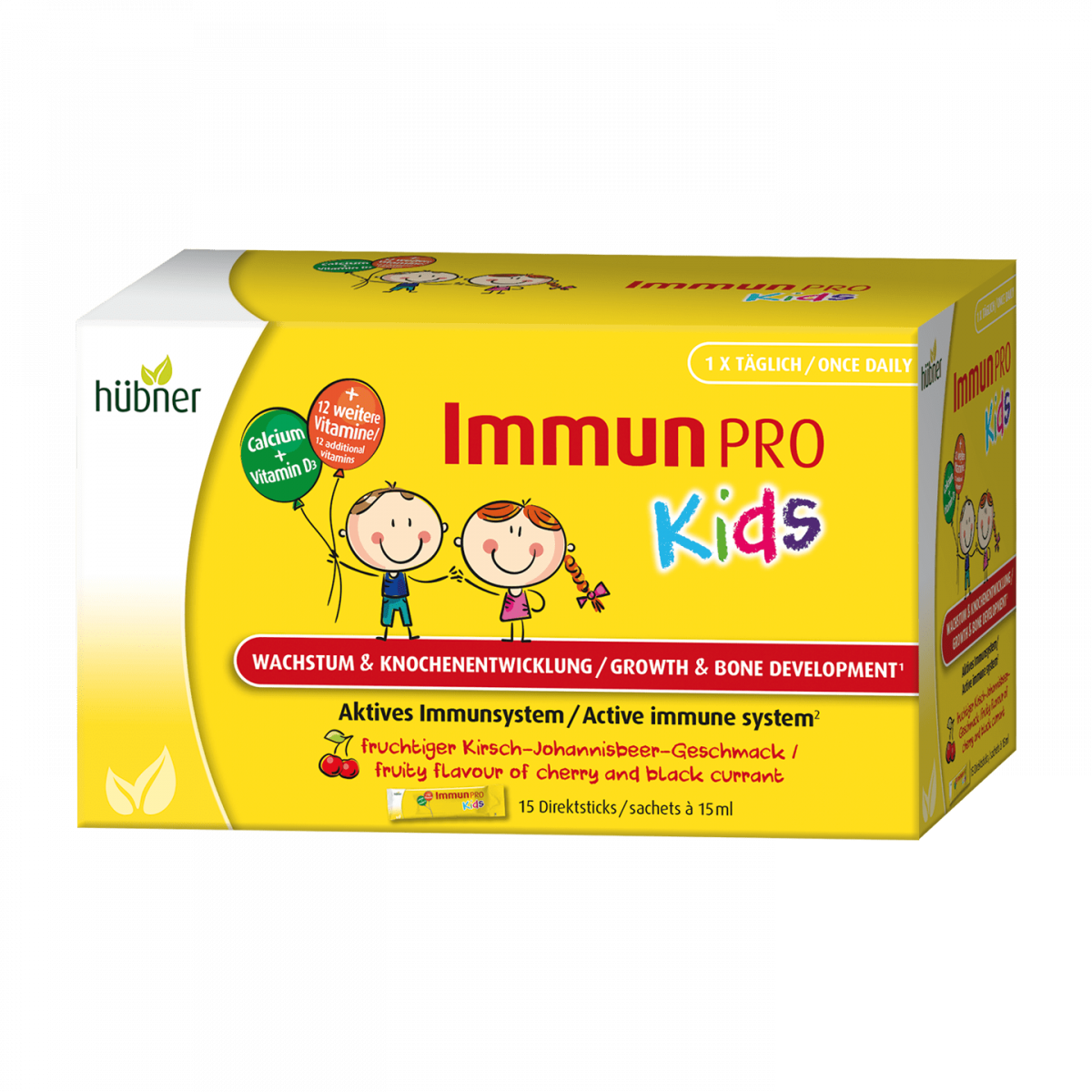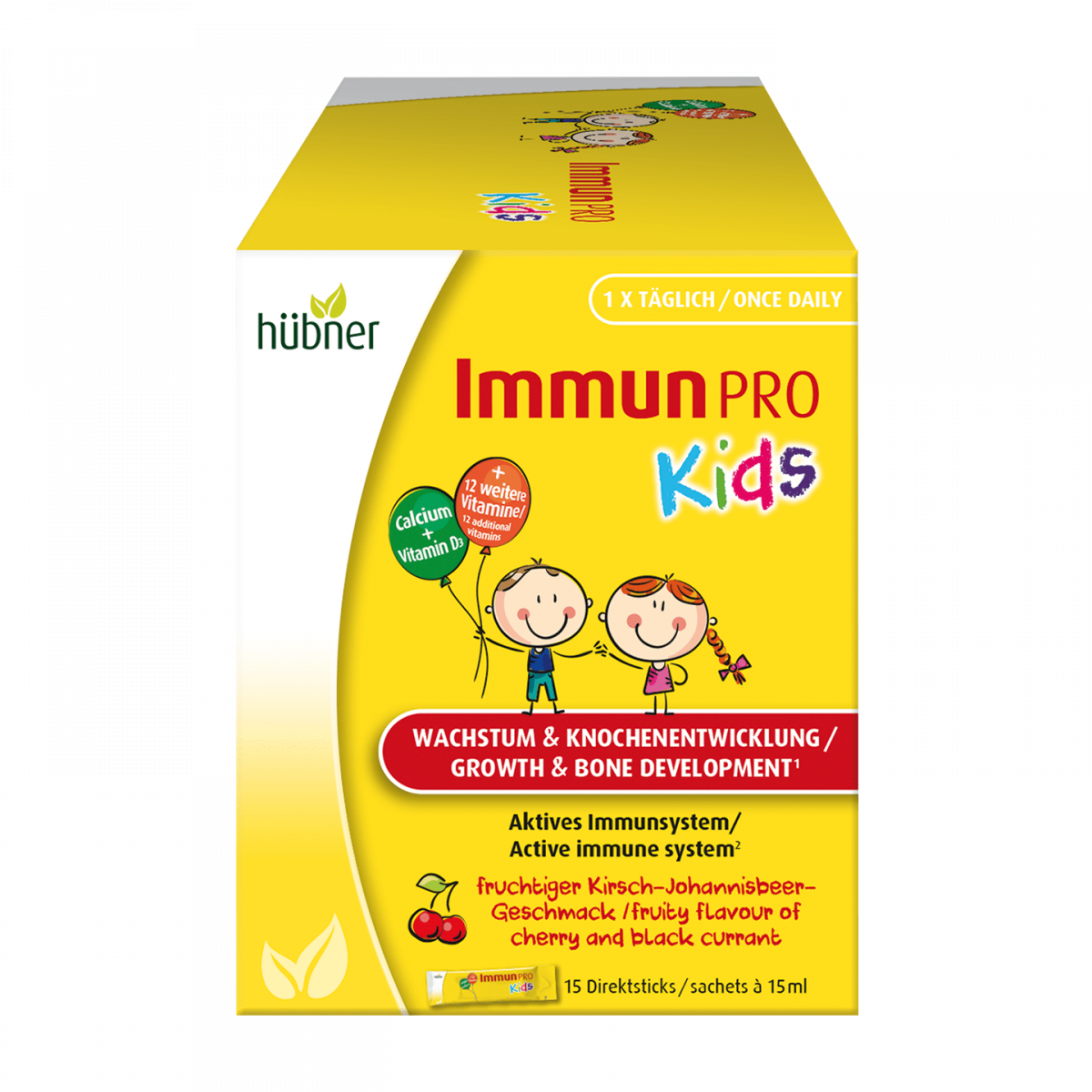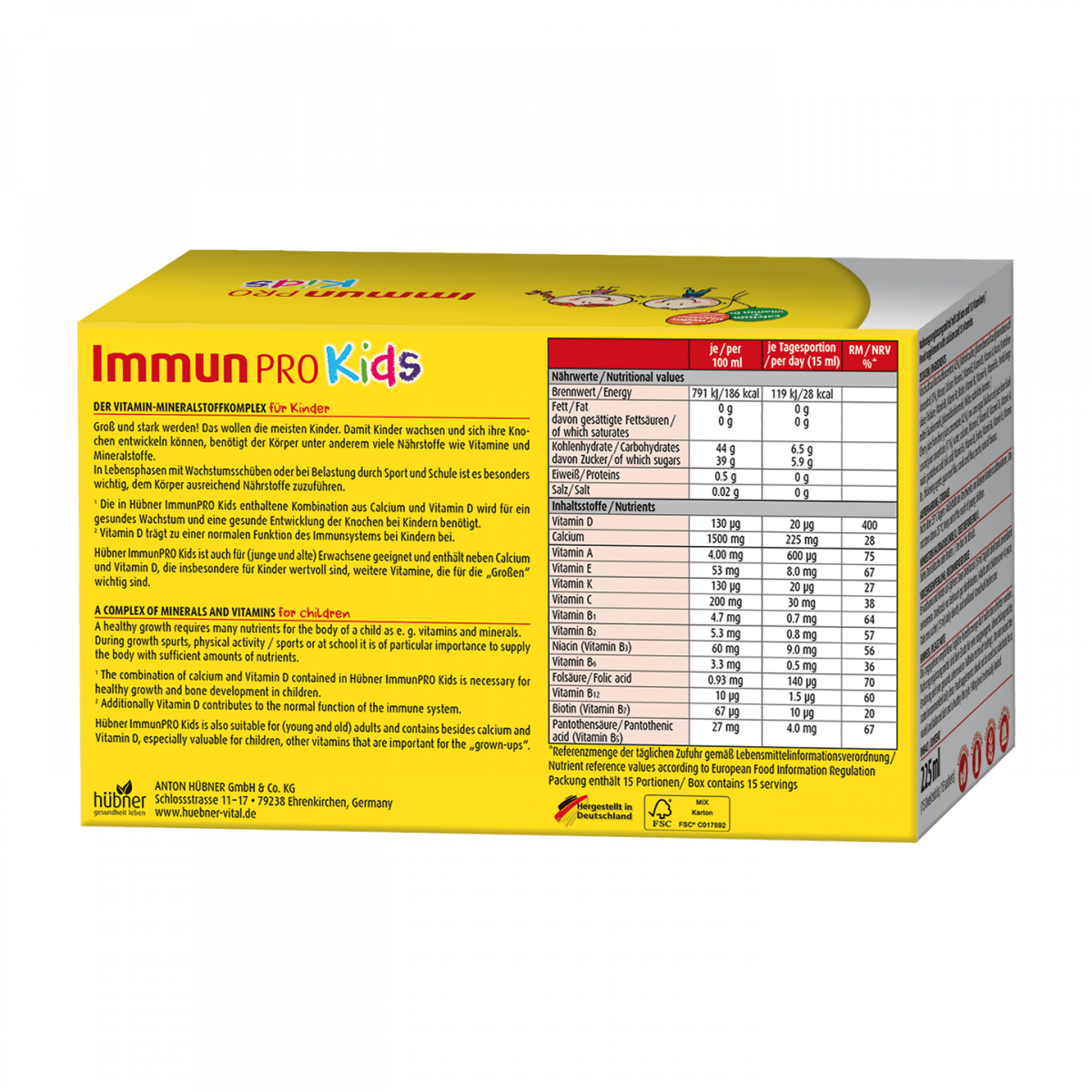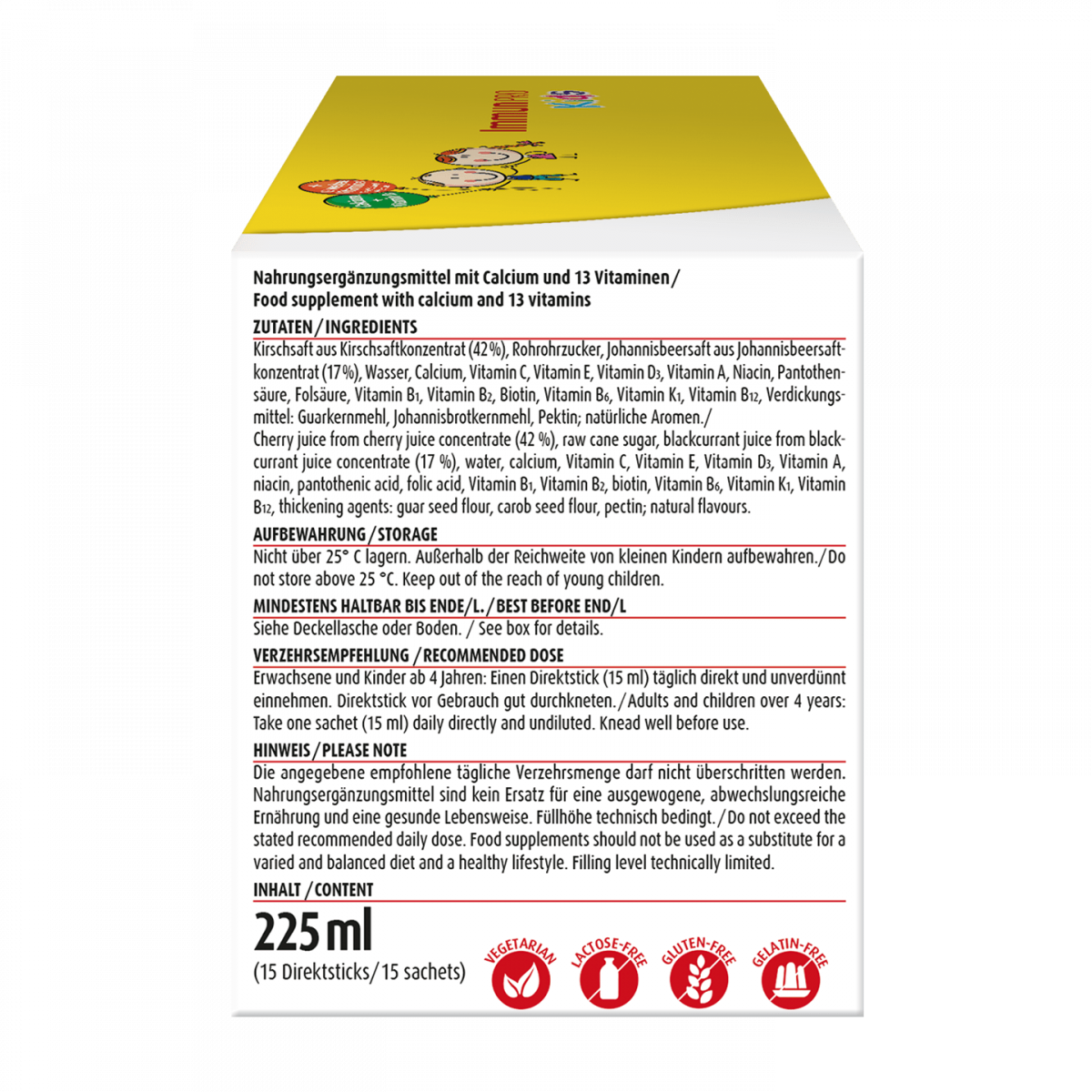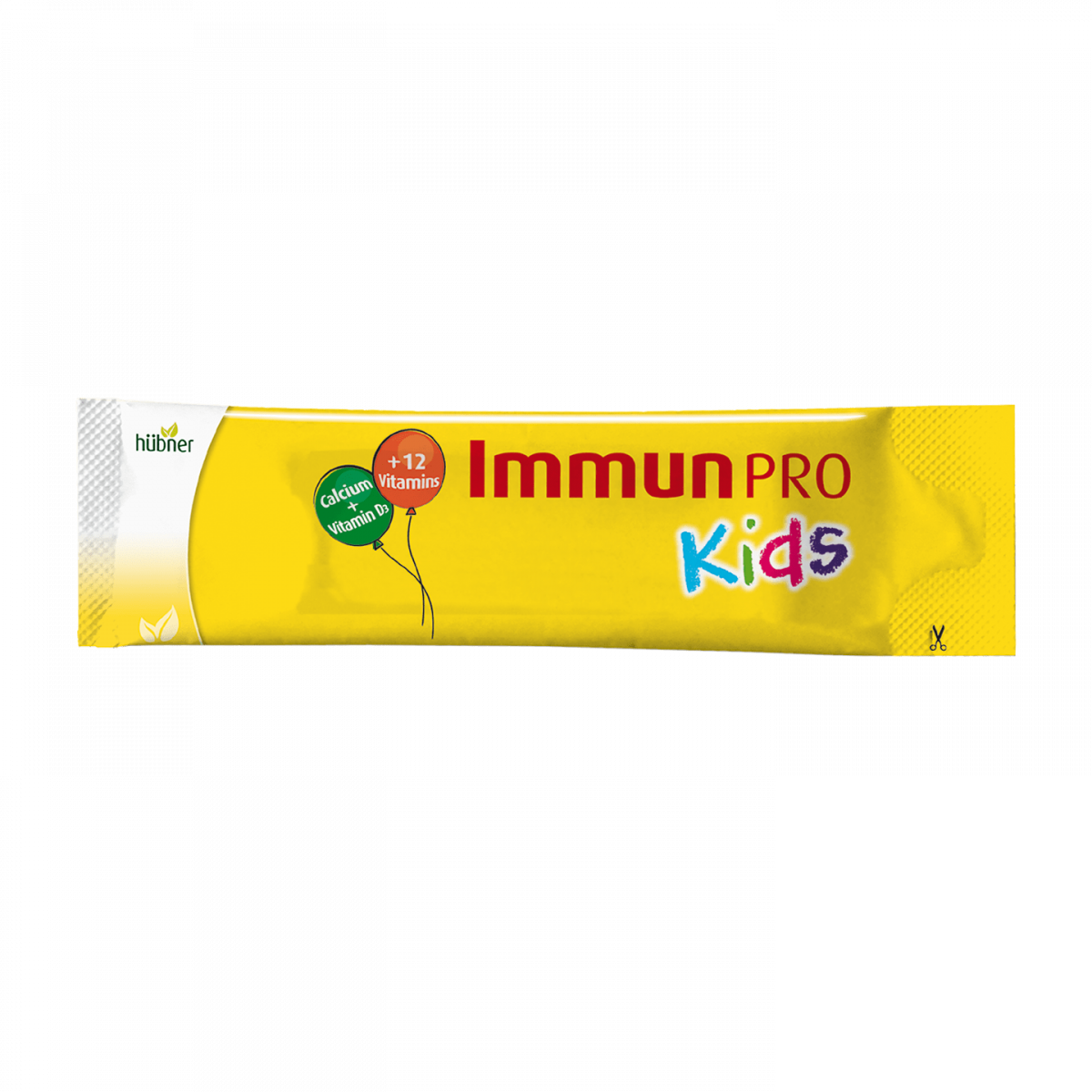 for healthy growth1
for healthy development of the bones1
for an active immune system2
with calcium, vitamin D and vitamin C
Free from: gluten • lactose • Suitable for: vegetarians
Product features
---
The Vitamin-Mineral Complex for Kids

Nearly all children want to be big and strong! For kids to grow and for their bones to develop properly, their bodies need plenty of nutrients, such as vitamins and minerals. During growth spurts, physical activity / sports or at school it is of particular importance to supply the body with sufficient amounts of nutrients.

1The combination of calcium and Vitamin D contained in Hübner ImmunPRO Kids is necessary for healthy growth and bone development in children.
2Additionally Vitamin D contributes to the normal function of the immune system.
Hübner ImmunPRO Kids is also suitable for (young and old) adults and contains besides calcium and Vitamin D, especially valuable for children, other vitamins that are important for the "grown-ups".

Product data
---
Adults and children from 4 years on take 1 sachet daily. Simply cut or tear the sachet and consume directly. Knead the sachet before consumption.
Do not store above 25 °C. Keep out of the reach of young children.
Do not exceed the stated recommended daily dose. Food supplements should not be used as a substitute for a varied and balanced diet and a healthy lifestyle.