Are you a healthcare professional?
To access our prescription products section, you need to be a member of the healthcare profession because the materials in this area of our website are specifically prepared for that audience only.
Please click on the appropriate button below to confirm that you are a healthcare professional.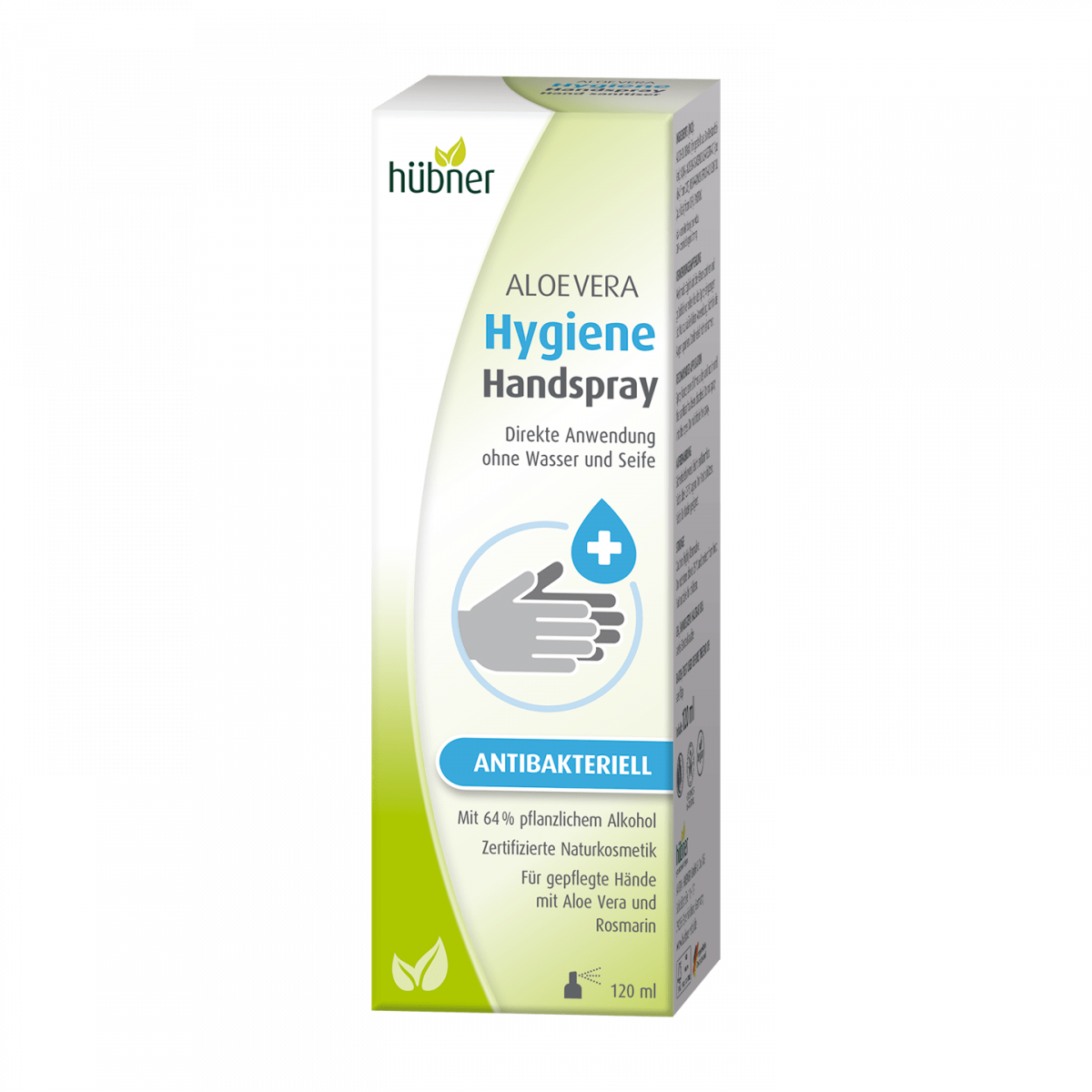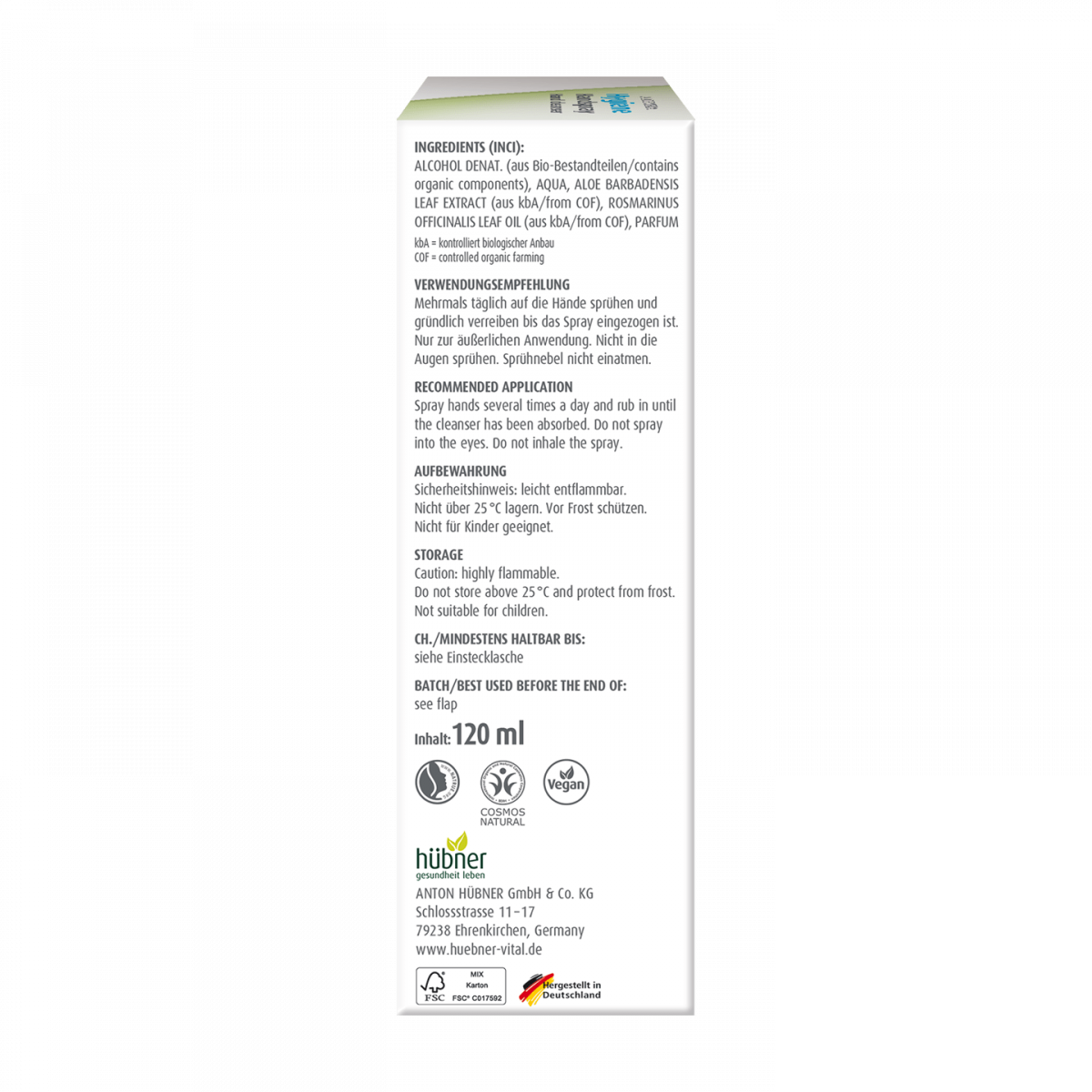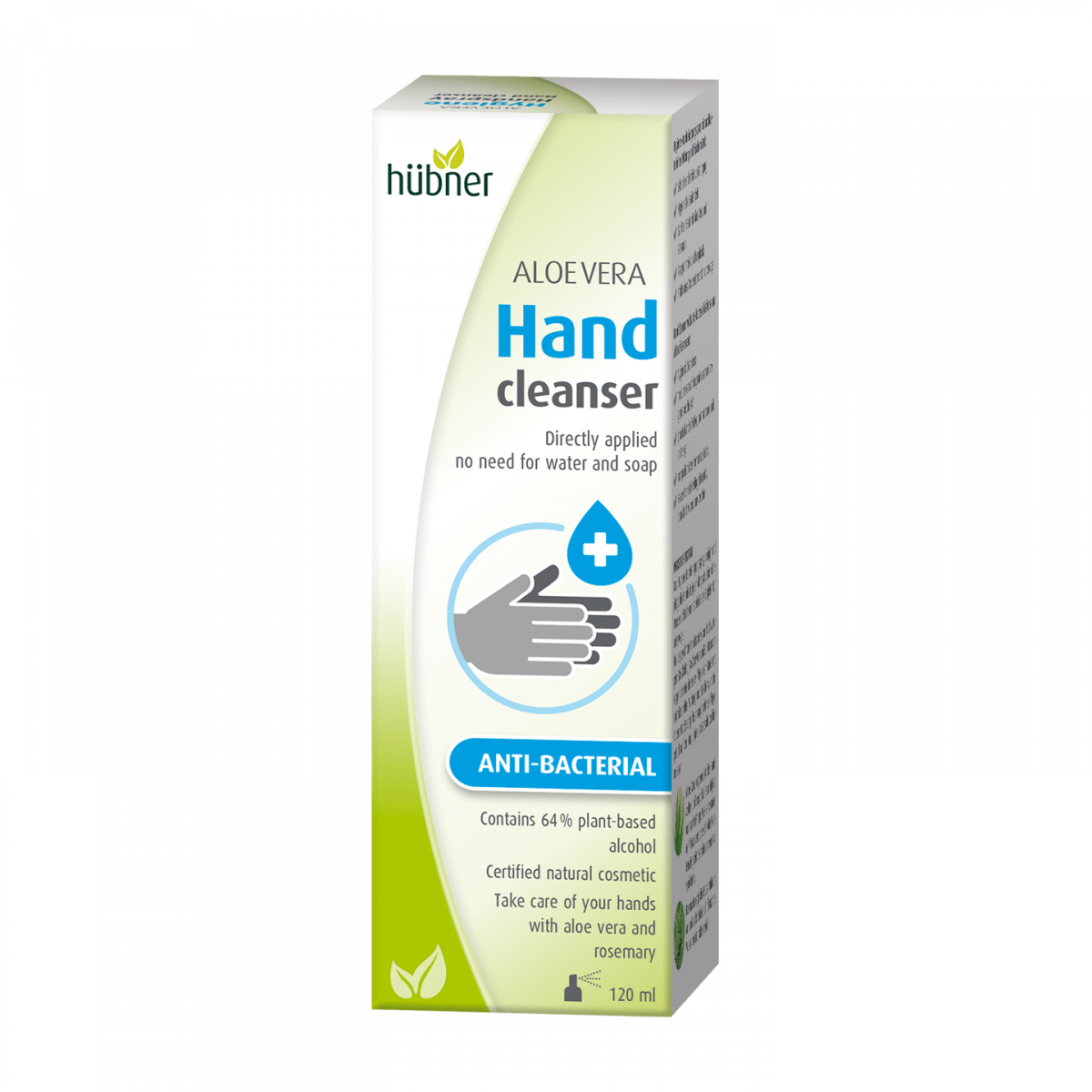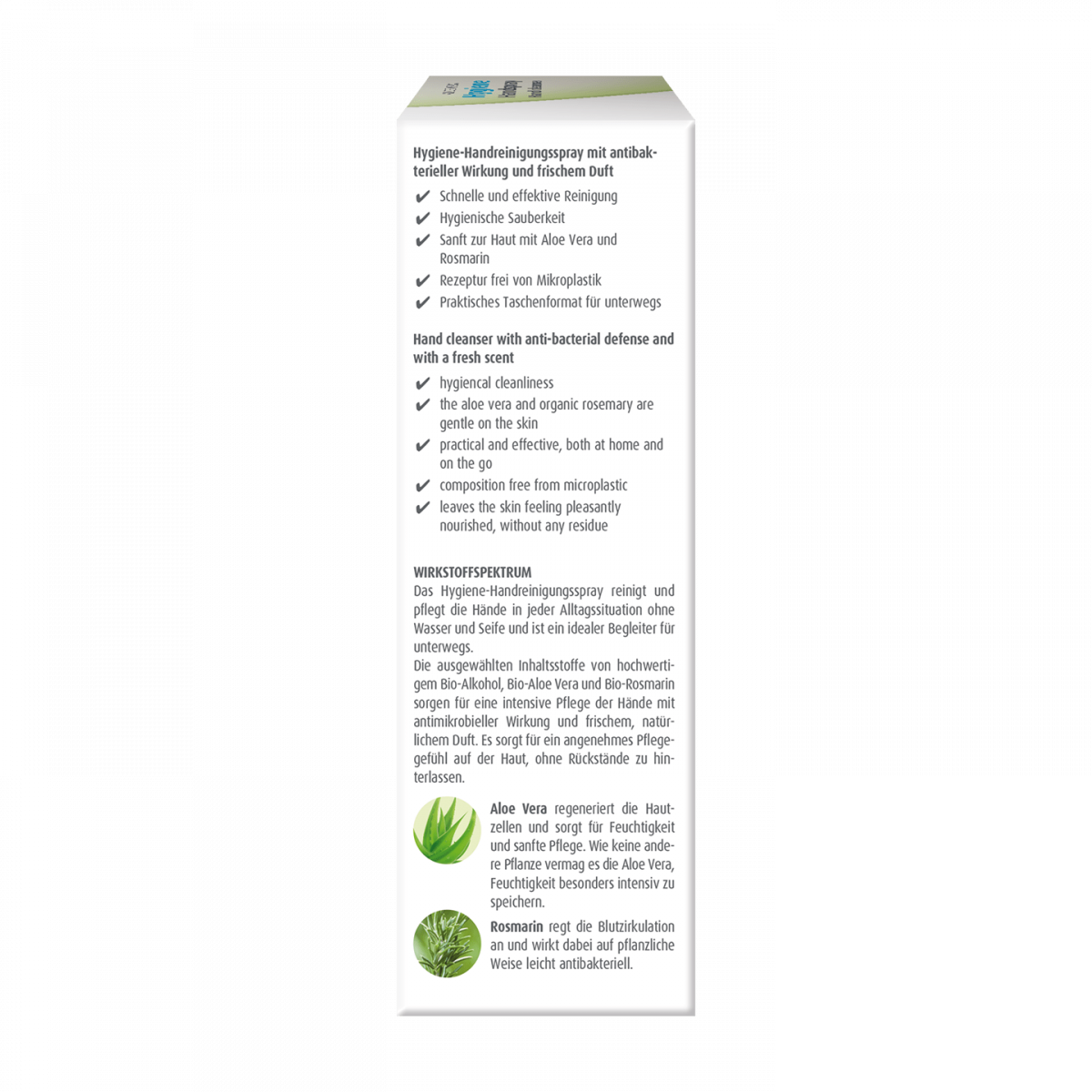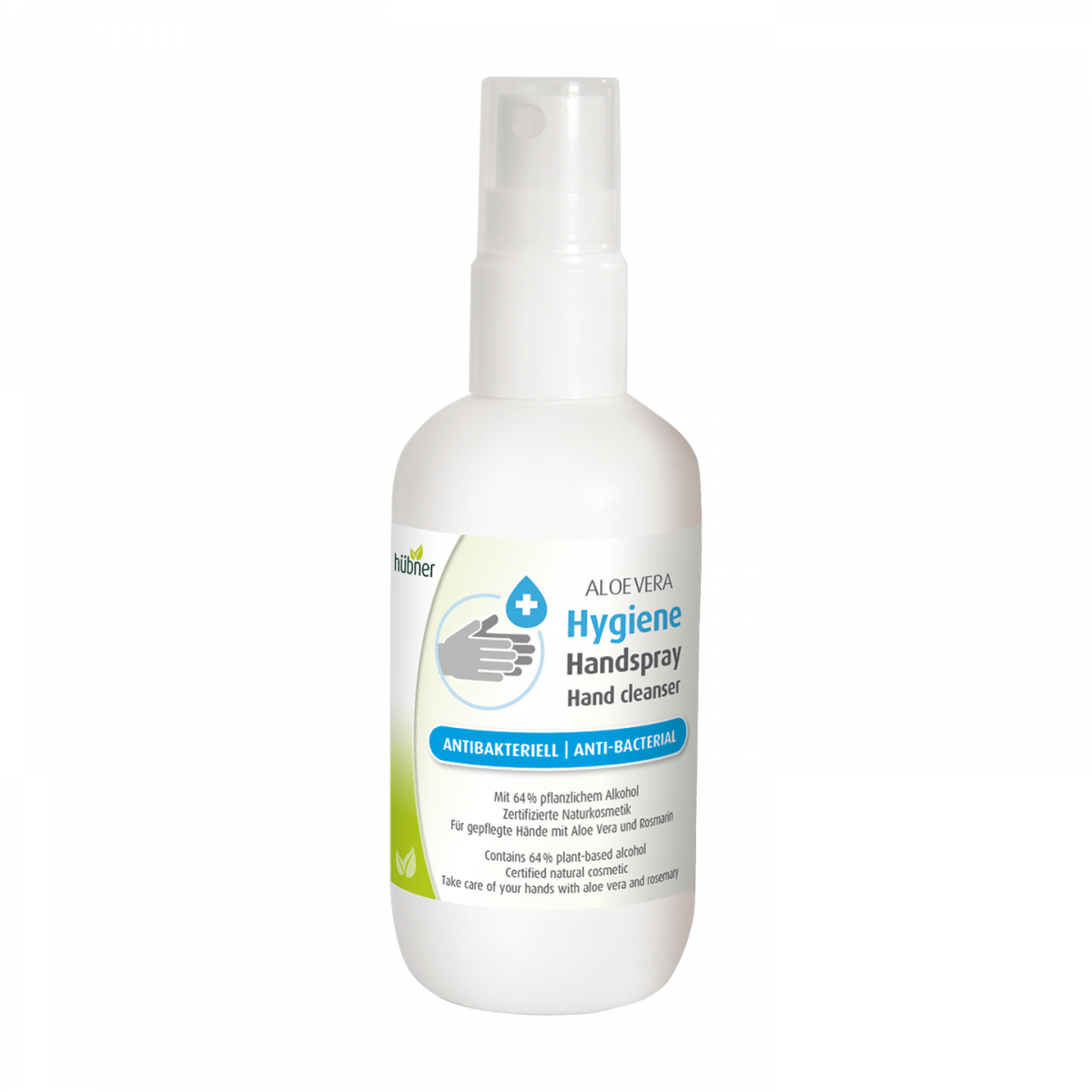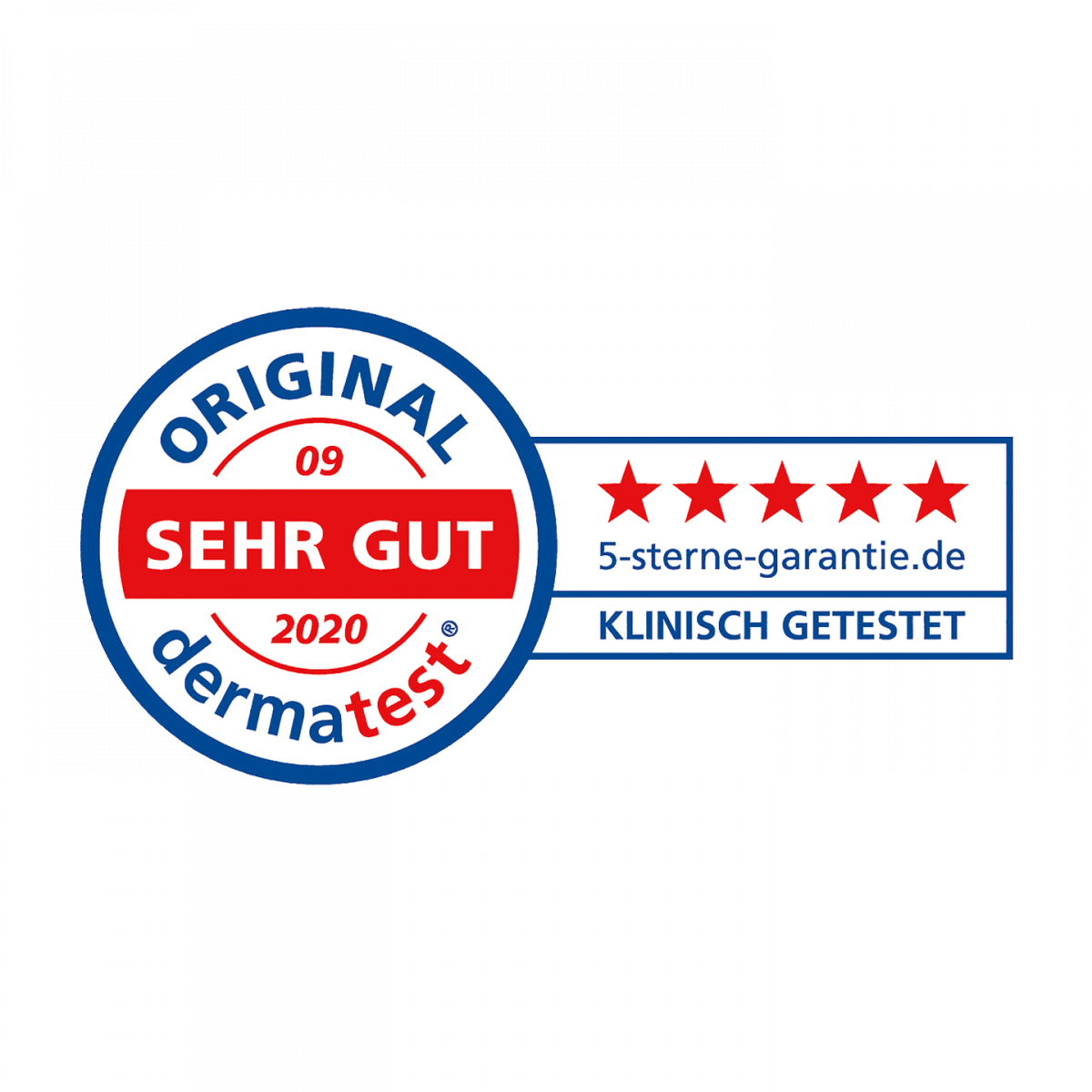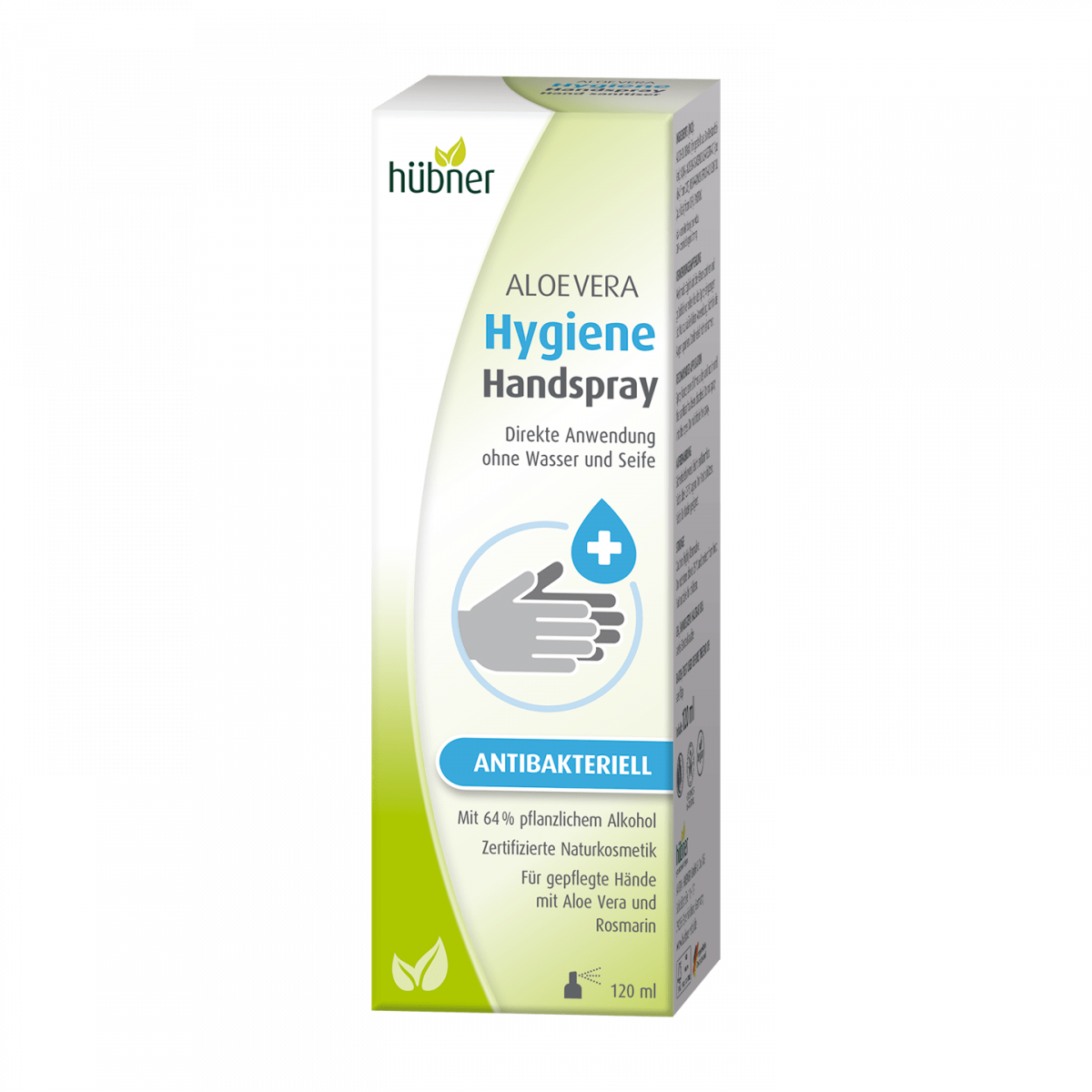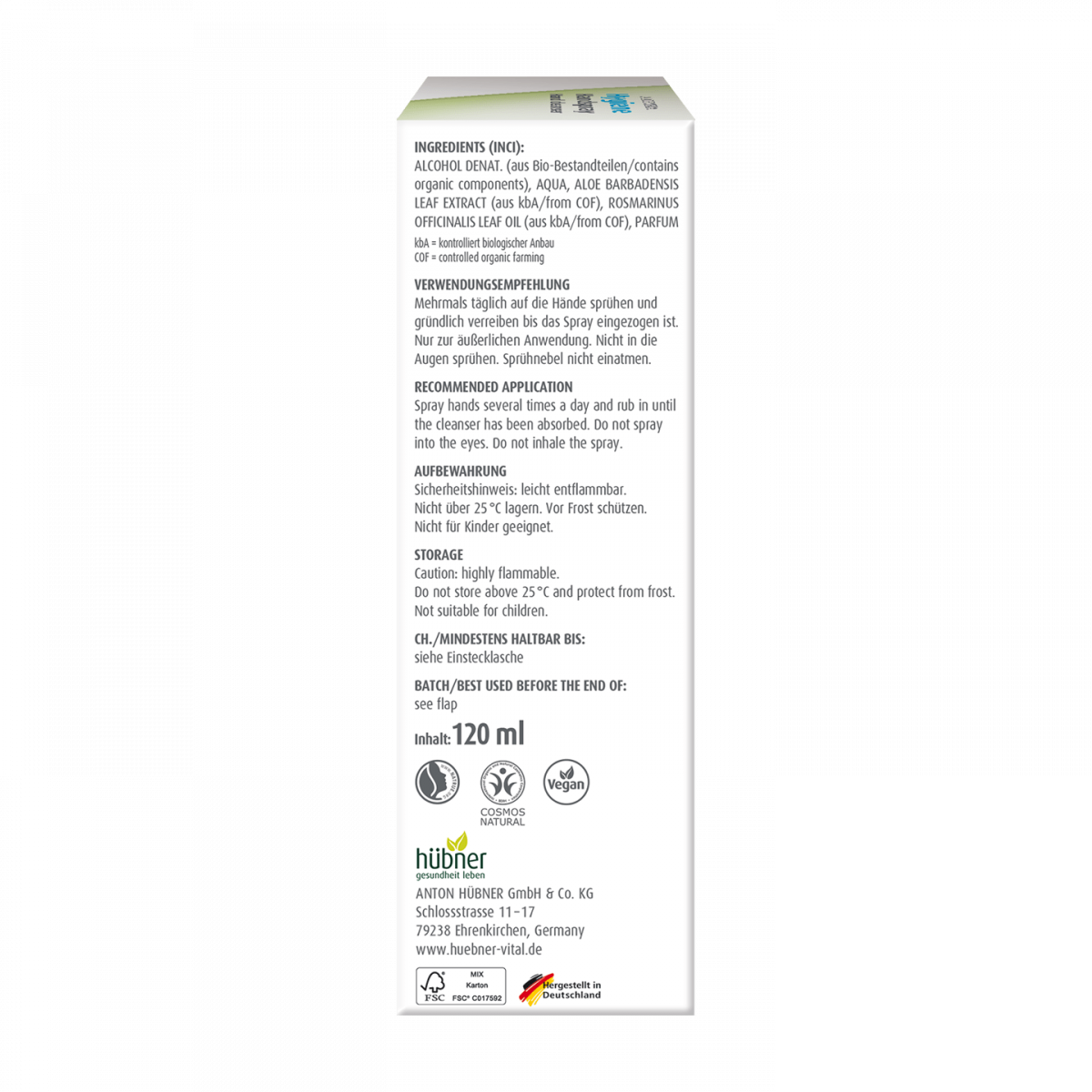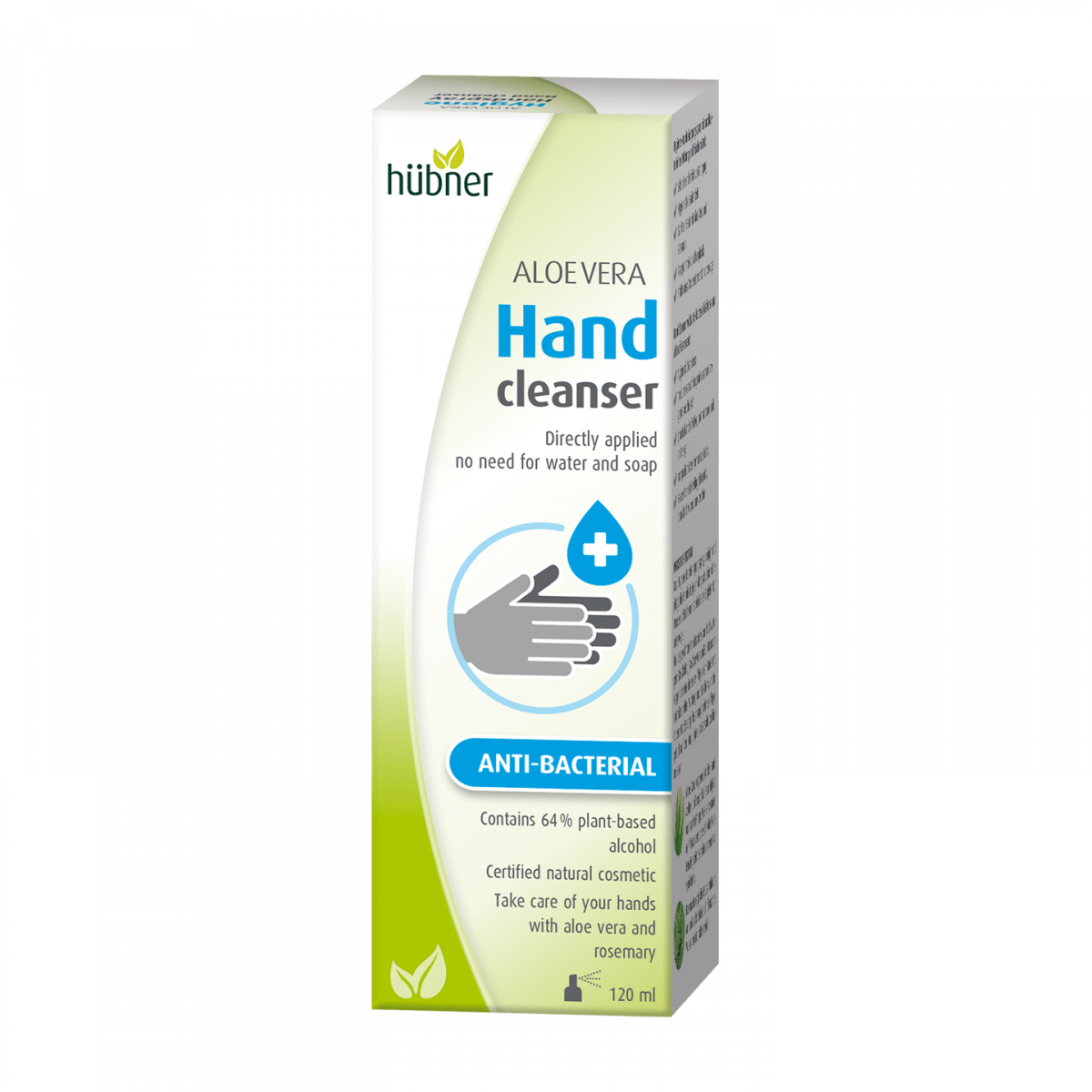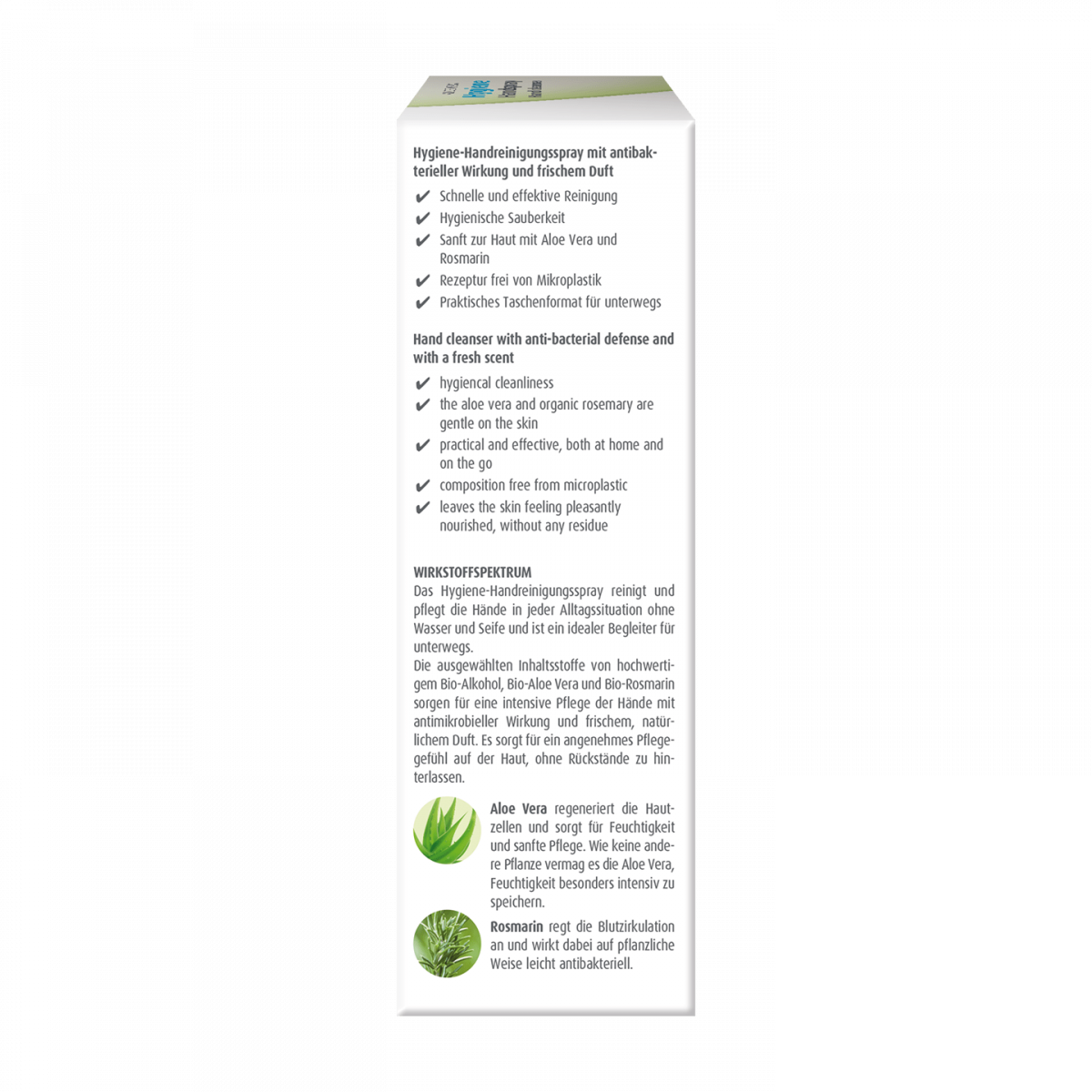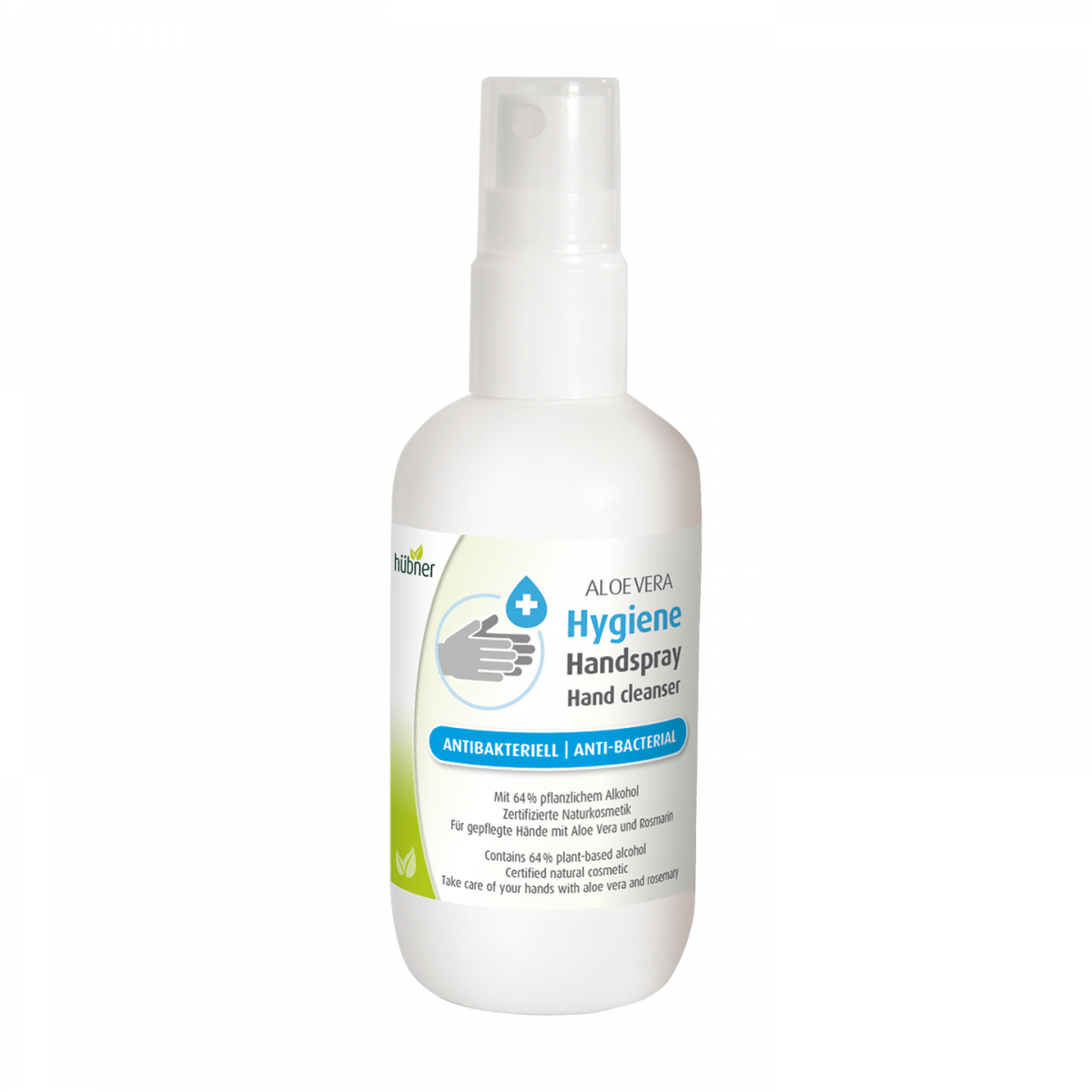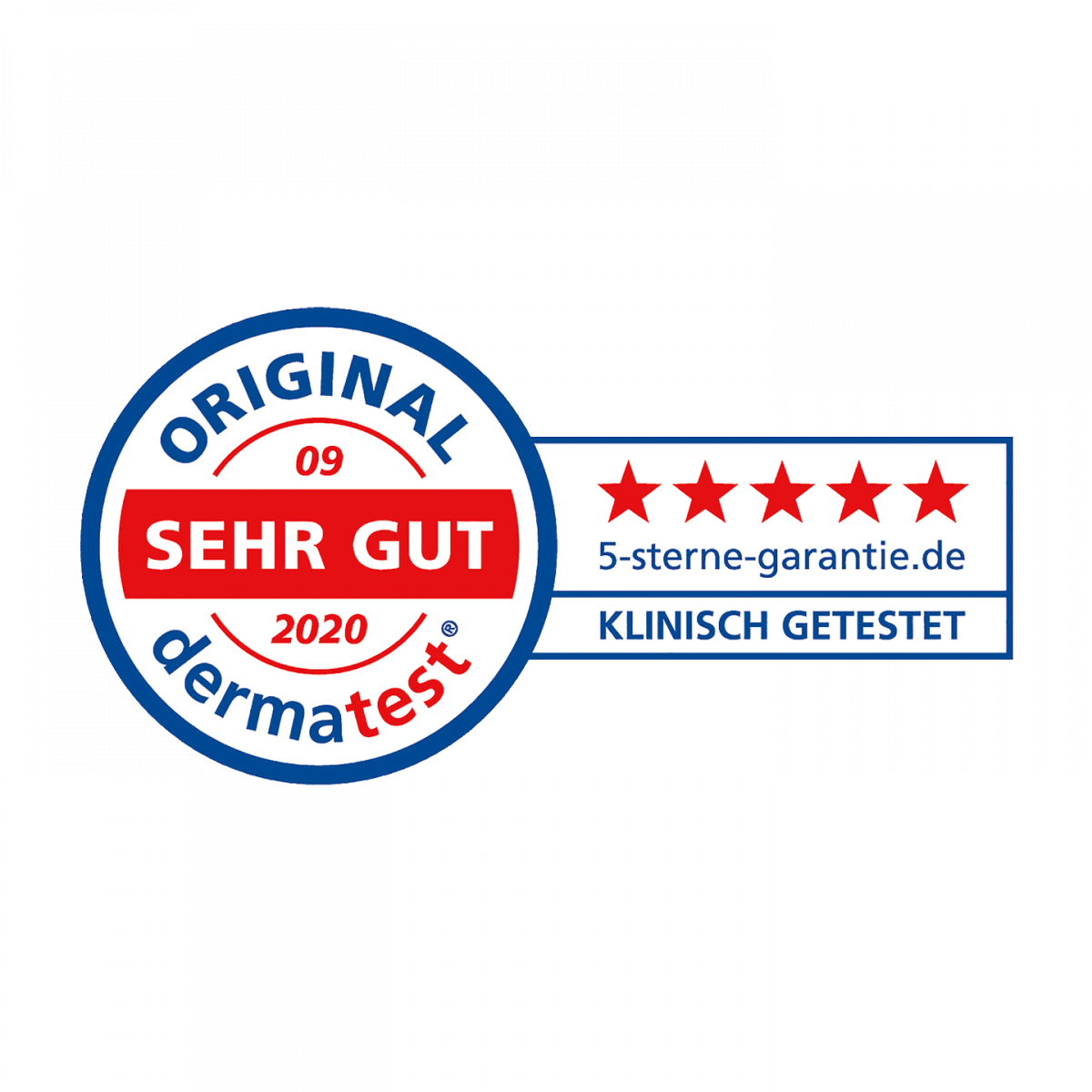 quick and effective cleansing
contains 64% plant-based alcohol
gentle on the skin
composition free from microplastic, vegan
practical pocket size for on the go
Product features
---
Range of active substances

The hygienic hand cleansing spray cleans and cares for the hands in any everyday situation without soap and water and is an ideal companion for on the go. The selected ingredients of high-quality organic alcohol, organic aloe vera and organic rosemary provide intensive care for the hands with an antimicrobial effect and fresh, natural scent. It provides a pleasant feeling of care on the skin without leaving residues.


Aloe Vera regenerates the skin cells and provides moisture and gentle care. Like no other plant, aloe vera is able to store moisture particularly intense.


Rosemary stimulates the blood circulation and has a slightly antibacterial effect in a vegetable way.

Product data
---
Spray hands several times a day and rub in until the cleanser has been absorbed. Do not spray into the eyes. Do not inhale the spray.
Caution: highly flammable. Do not store above 25 °C and protect from frost. Not suitable for children.