Are you a healthcare professional?
To access our prescription products section, you need to be a member of the healthcare profession because the materials in this area of our website are specifically prepared for that audience only.
Please click on the appropriate button below to confirm that you are a healthcare professional.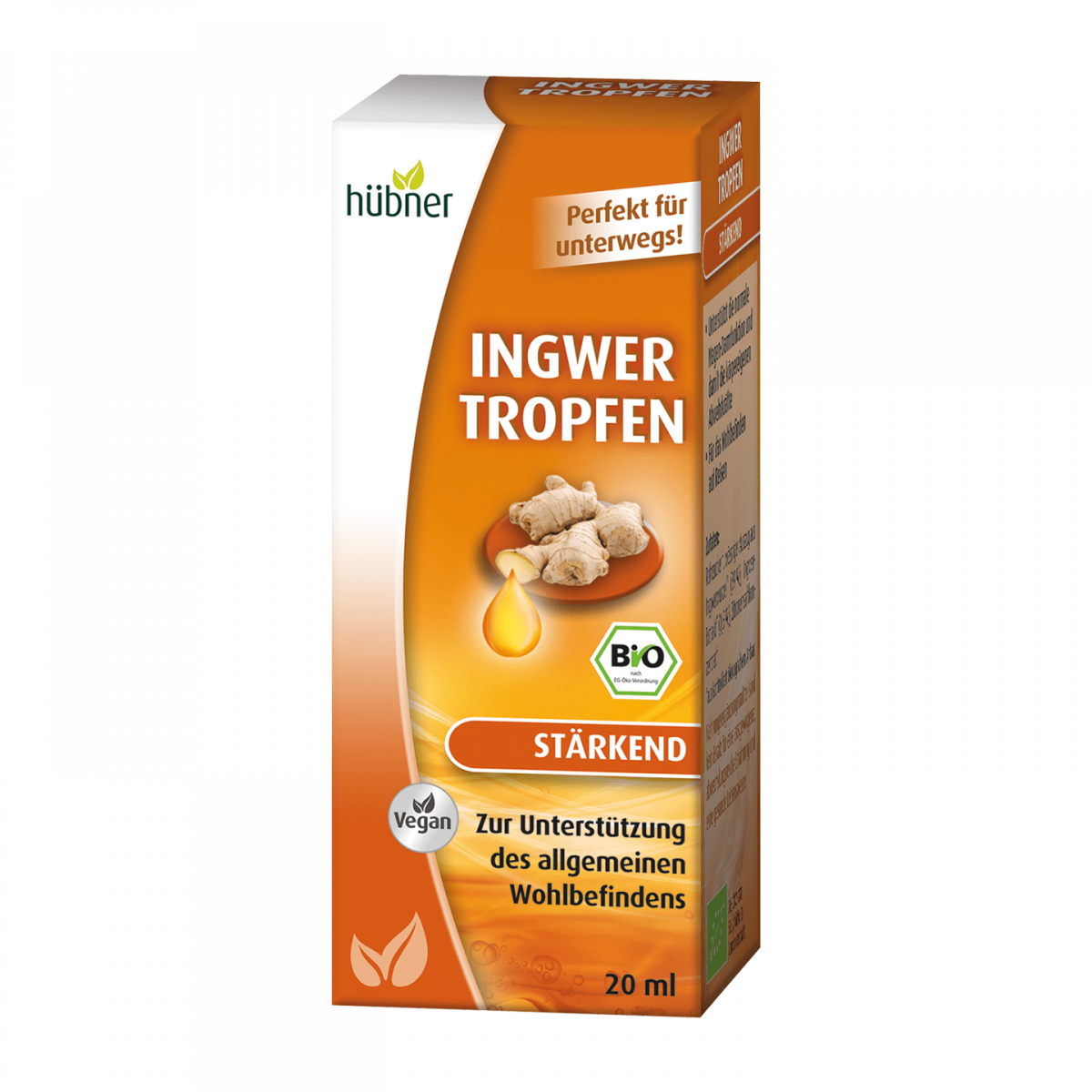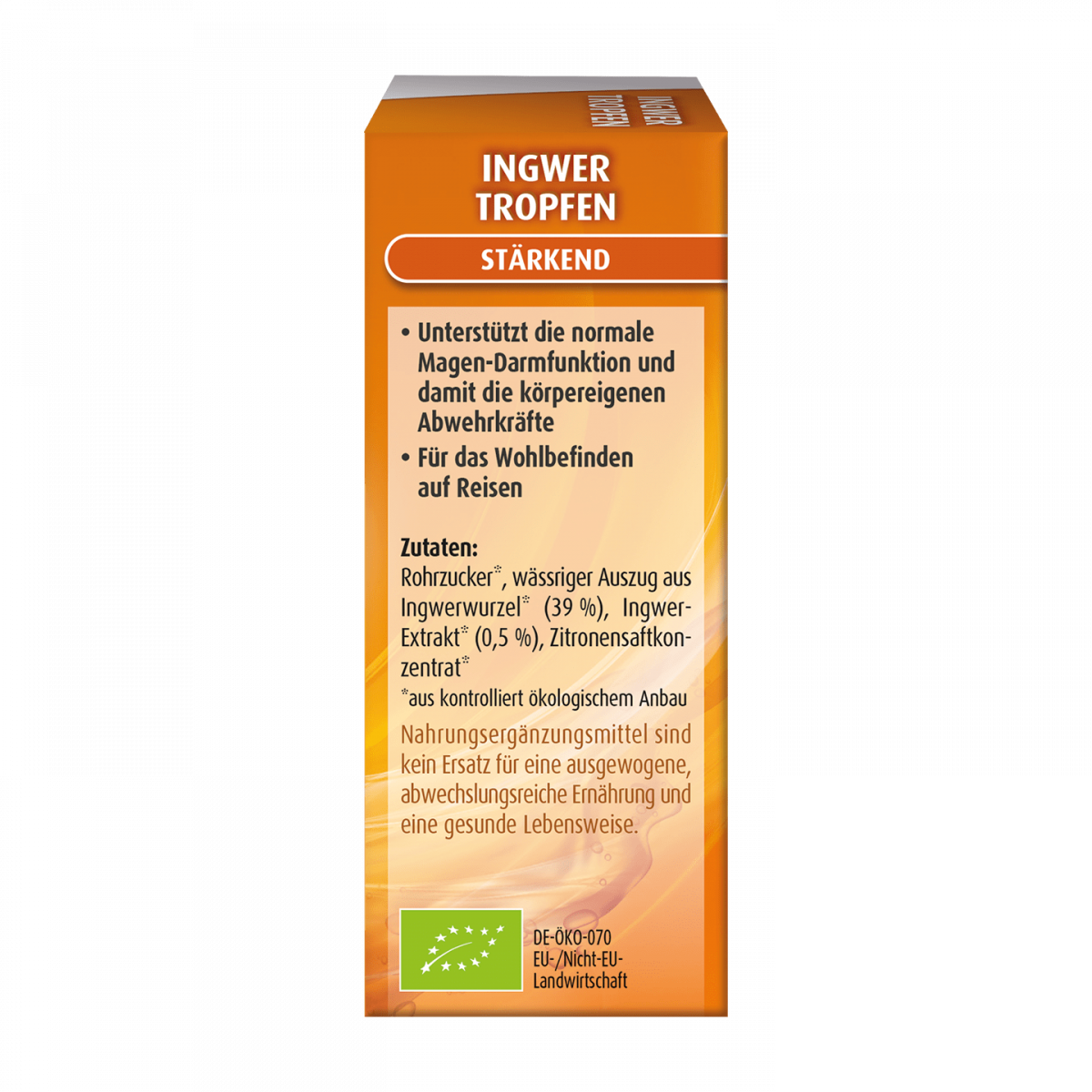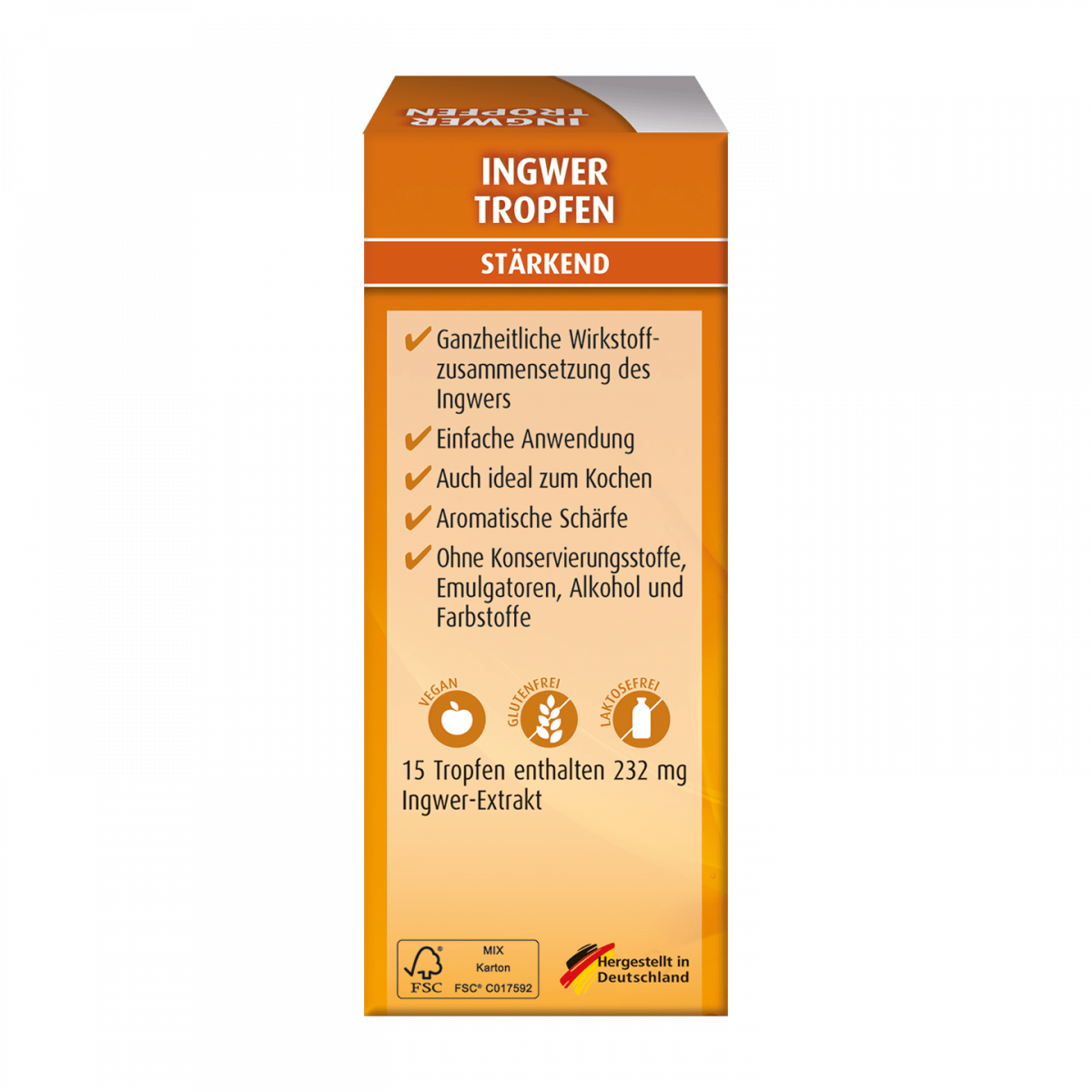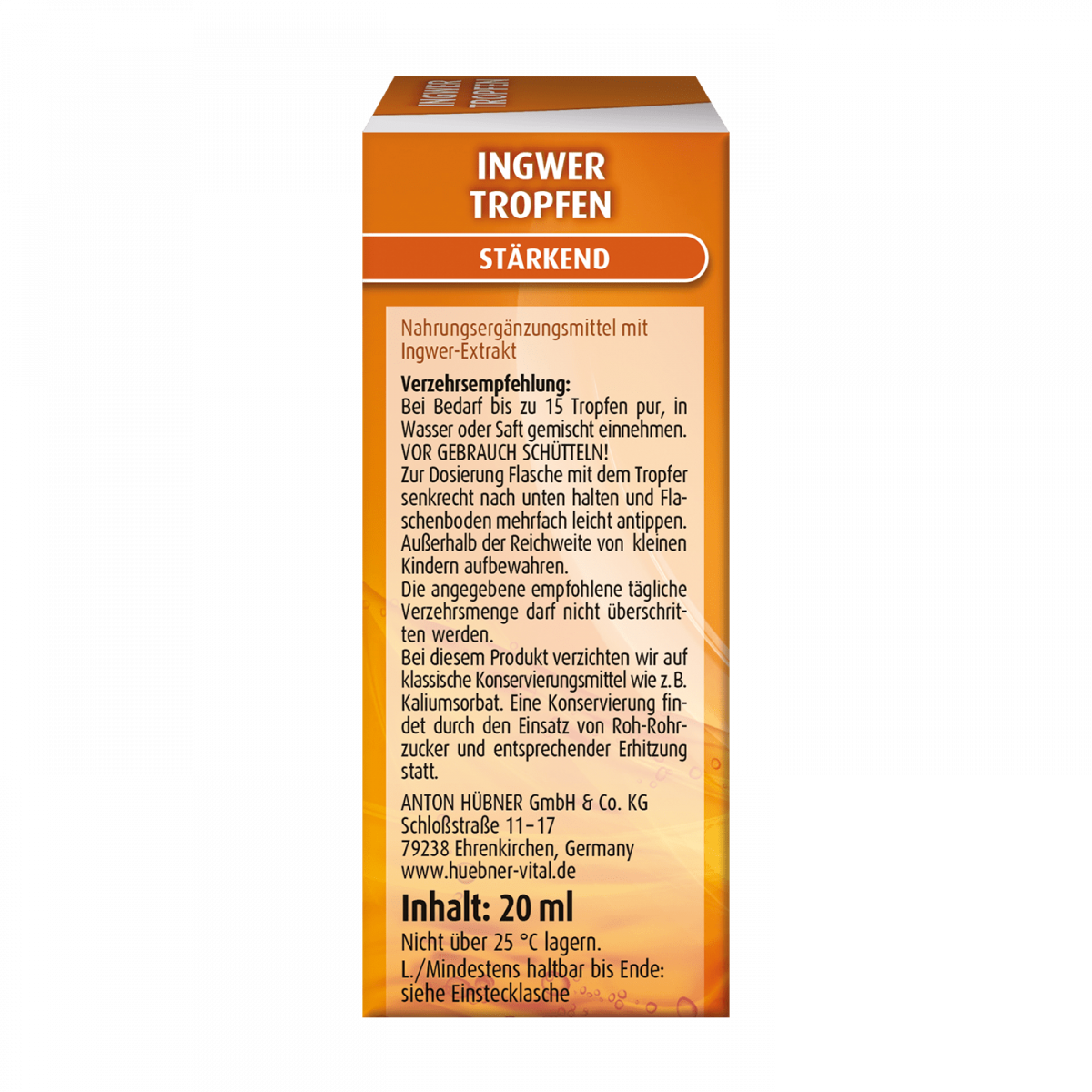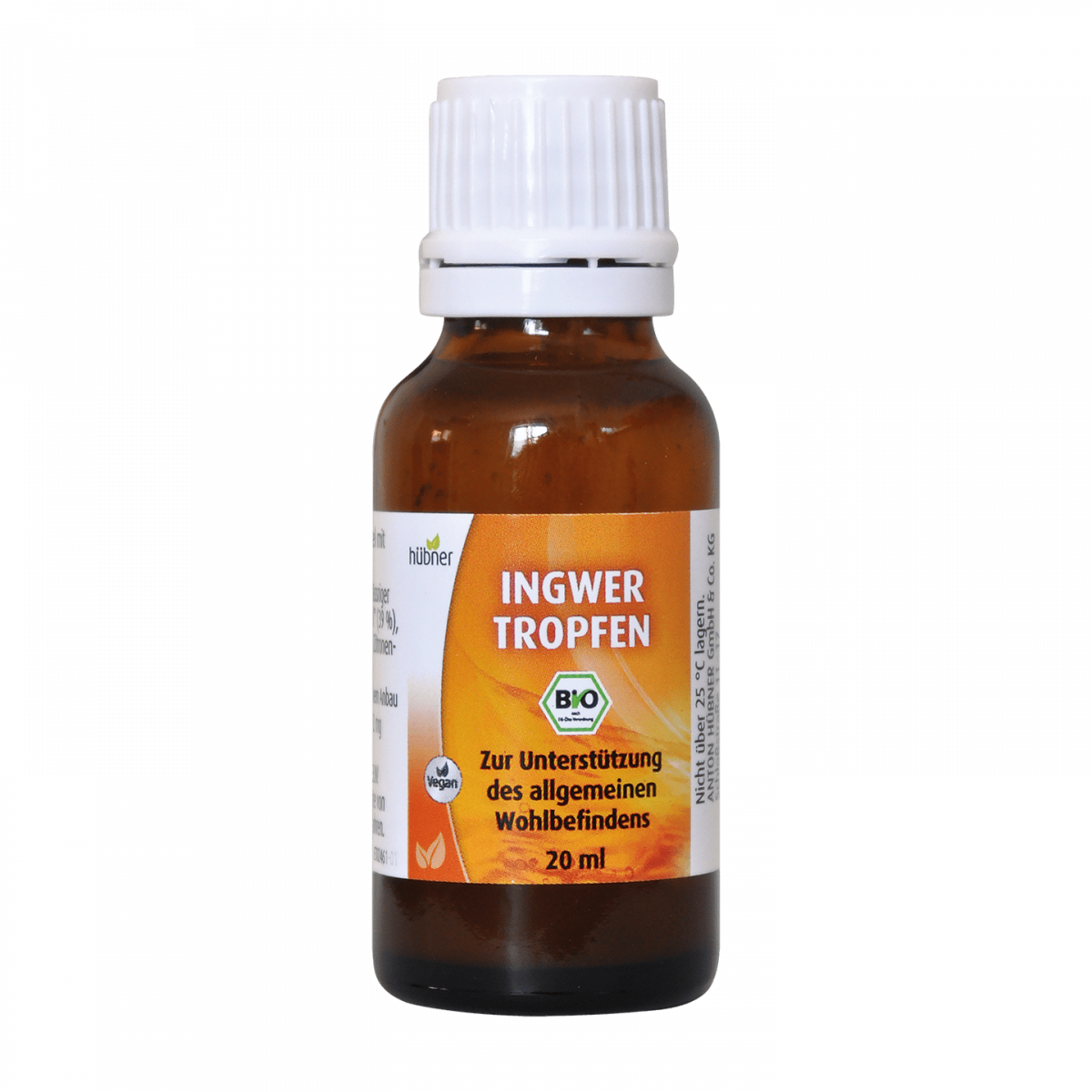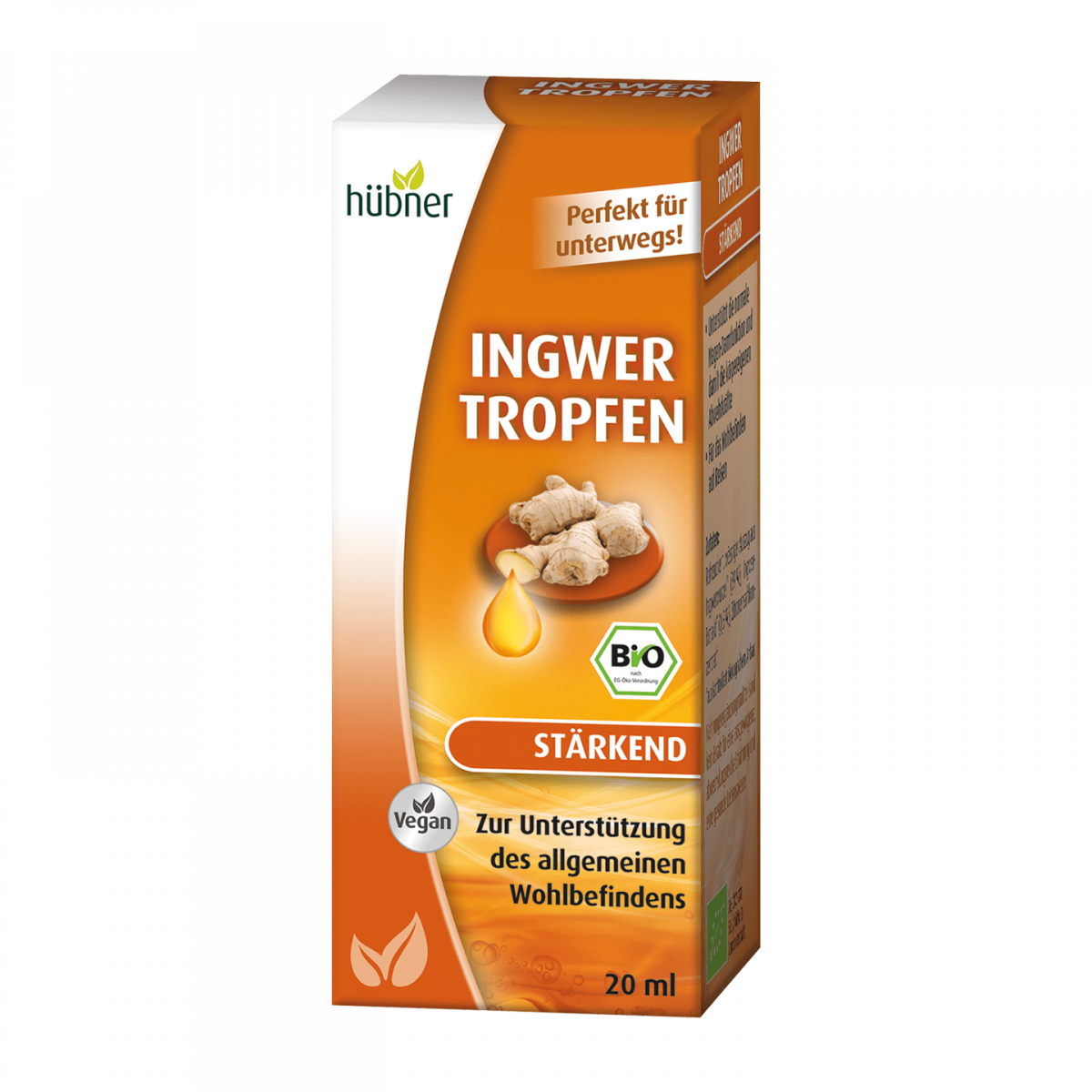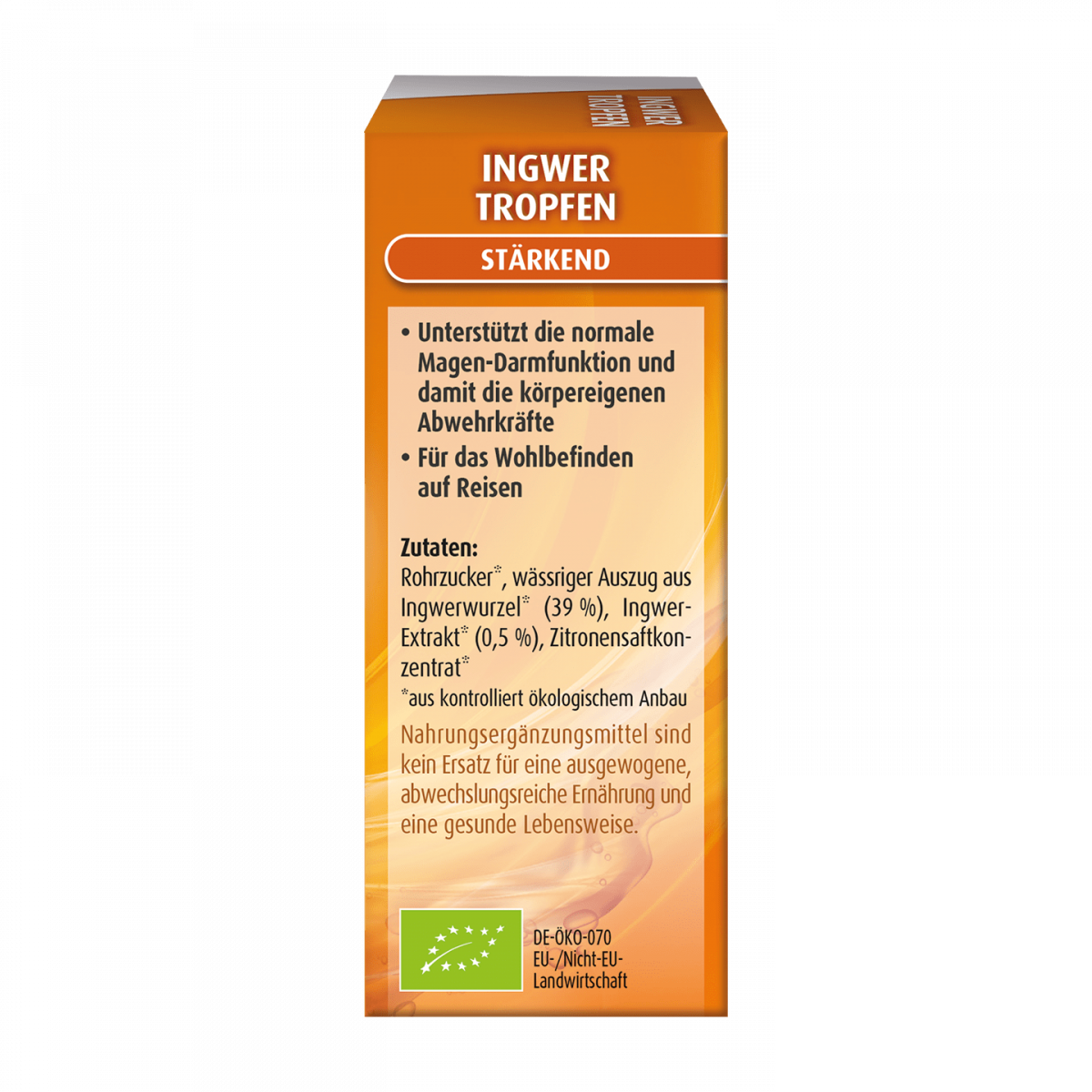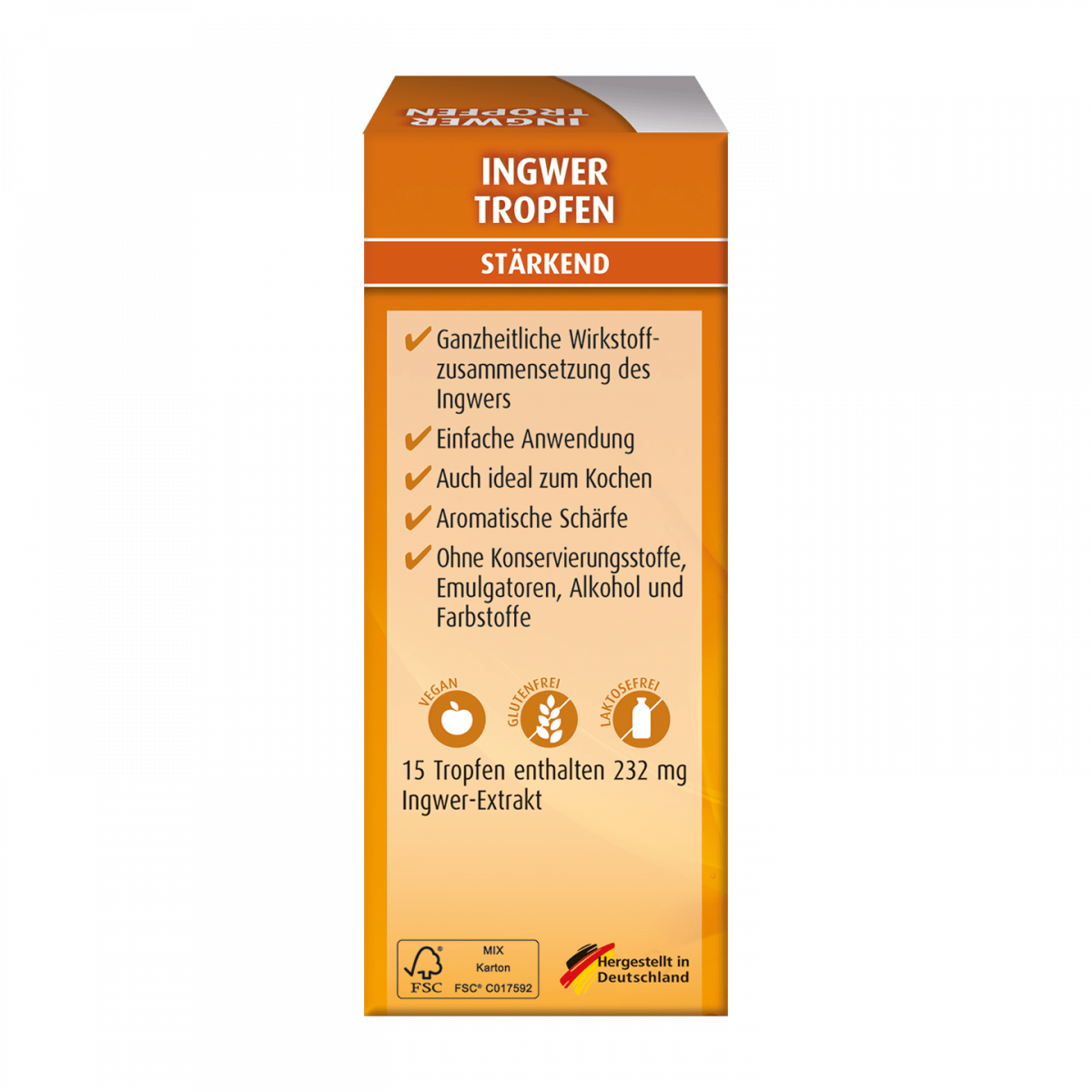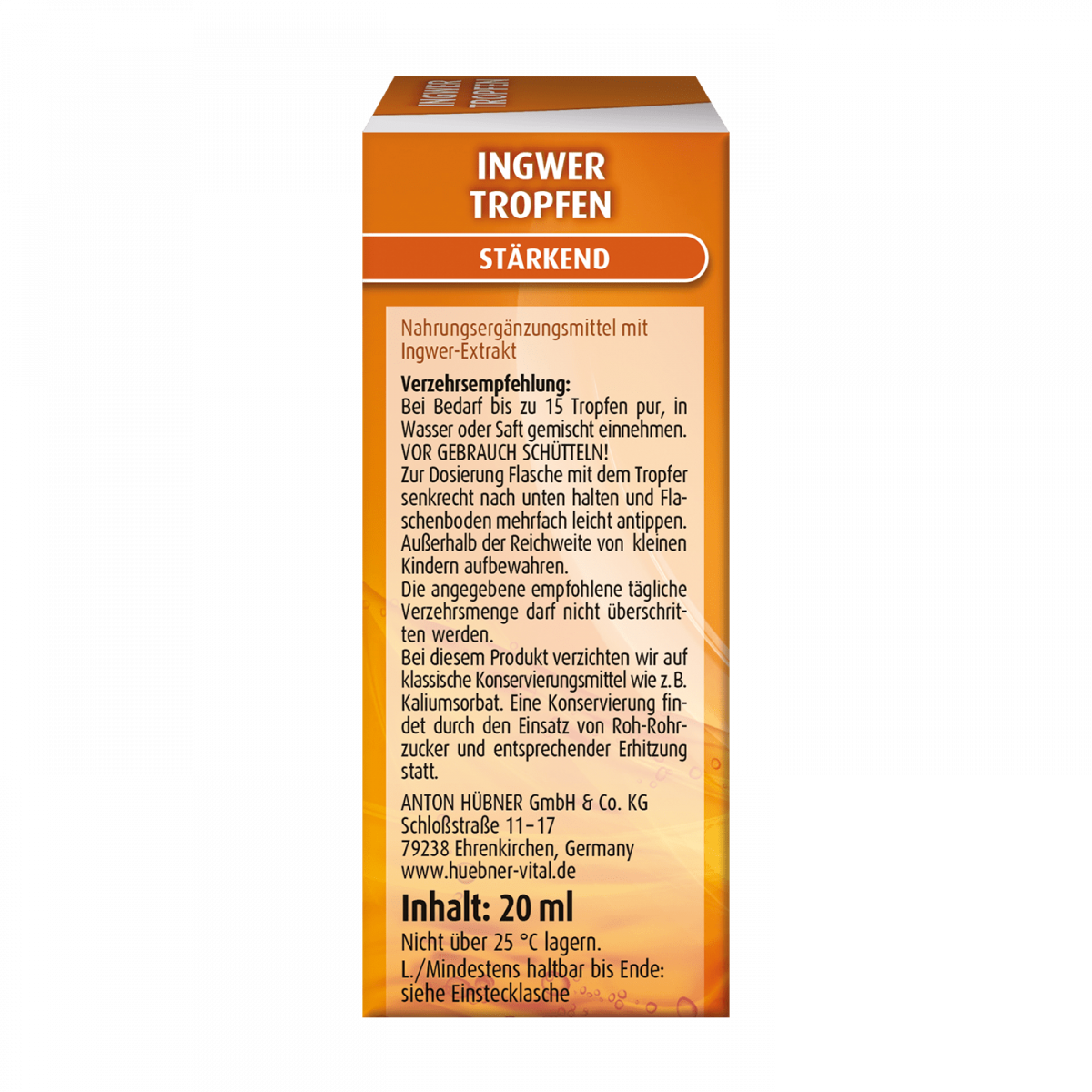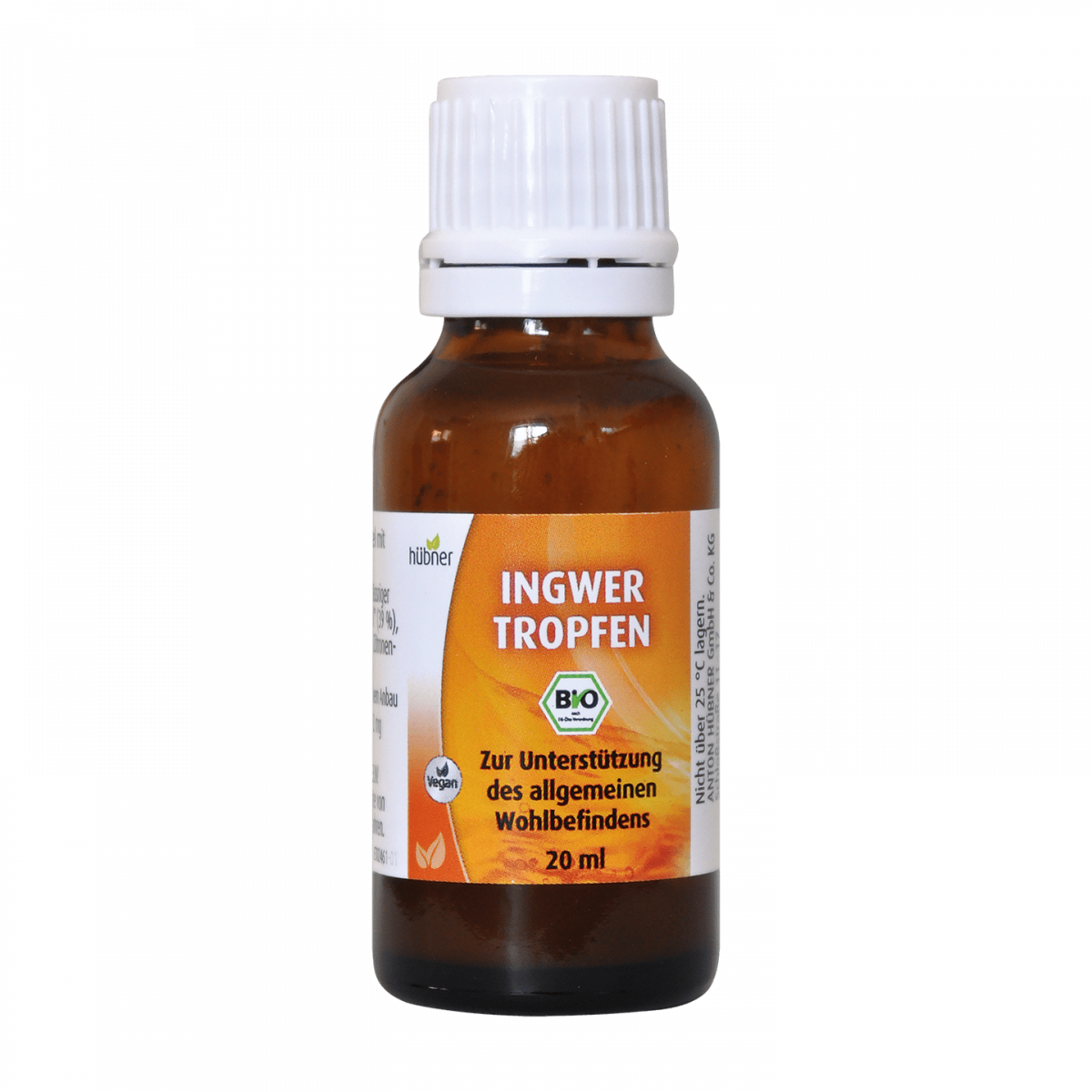 a comprehensive combination of active ingredients
invigorating and aromatic
perfect for on the go • food supplement with ginger extract
without preservatives, emulsifiers and alcohol
organic quality • Vegan and free from: gluten • lactose
Product features
---
Ginger – more than a spice

With the holistic active ingredient composition of ginger. Supports the standard function of the gastrointestinal tract and thus the body's defences. Numerous scientific studies support the multifaceted efficacy and the multiple health-promoting properties of ginger.

Product data
---
The practical dosage in drops spares you from swallowing capsules or peeling ginger. Dose as desired from the small handy bottle, perfect to enjoy either pure ginger, or dissolved in water or juice. Convenient for at home, on the go and on the road. If required take up to 15 drops pure, dissolved in water or juice. 15 drops contain 223 mg of ginger extract. This product is produced without classic preservatives such as potassium sorbate. We use raw cane sugar and appropriate heating for preservation.
Keep out of the reach of young children.
Do not exceed the stated recommended daily dose. Food supplements should not be used as a substitute for a varied and balanced diet and a healthy lifestyle.